We finally made it to Provence, and here joined our small group of fellow academics and friends for a week of unabashed decadence...
This was our second trip to the Abbaye de Sainte Croix in as many years (with very, very belated photos from both). Just up the hills from Salon de Provence, the Abbaye was built in the twelfth century, but is now a charming hotel with restaurant run by a staff thoughtful and obliging almost to a fault.
The first few days we stayed put at the Abbaye and gave talks on our own work. (I've not had the opportunity to attend any meetings with topics as diverse as this but it was quite fascinating to learn about economics and history for a change!) There were plenty of opportunities for amusement too. We discovered who's freakishly good at Pétanque, who's terrible at telling jokes, and who's downright dangerous at it (and shall remain unnamed).
Here are the group shots from this year and last year: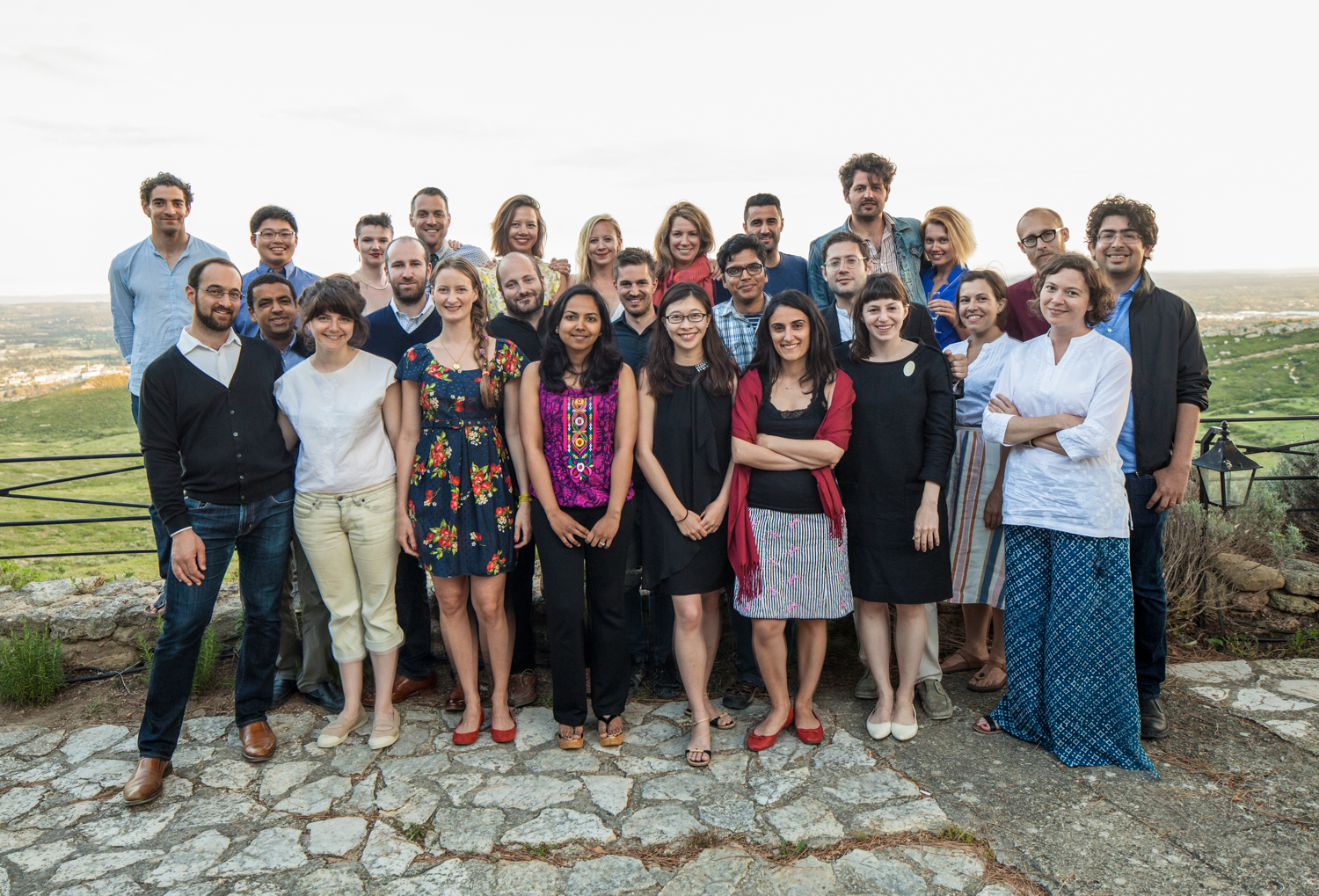 Some of our very gifted fellows regaled us with beautiful singing in the evenings:
Following the academic legitimization of our trip, we ventured out for the next few days, joined by fellow biologist Sri and his wife Janani. The first trip was to Mt. Ventoux, where we were promised to find an alpine meadow. As we wound our way up the mountain, a thick fog began to roll in and formed a delicate shroud around the yellow flower field. (Incidentally, not all the yellow flowers were from the same species of plant, yet shared almost the exact same hue as far as my eyes could tell, hmm.) Such an enchanting scene.
After a short hike through the woods, we drove up to the bald top (1912m) of Mt. Ventoux for a panoramic view, through the parted clouds, of the Luberon valley below.
The next day we visited Les Baux de Provence, a village at the foothills of the Alpilles, its fort sitting on a large rock spur. The old limestone quarry there had been converted into a museum (Carrières de Lumières): we saw a 40-minute show, set to schizophrenic music, of Chagall's paintings projected onto the stone walls. Sri loved it so much that he started re-watching the cycle all over again, and we almost lost him in the dark crowd...