So it's been a little while... but my kid sister got married! We arrived in LA a few days ahead of the wedding, and took the opportunity to hang out with the ever expanding fam in LA and as always, eat plenty.
Highlights from the trip:
Wurstküche, not-your-standard-sausages: mango, rabbit, snake, and who knows what else.
Eating take out rice balls and curry udon from Sunny Blue on top of the hood of the car.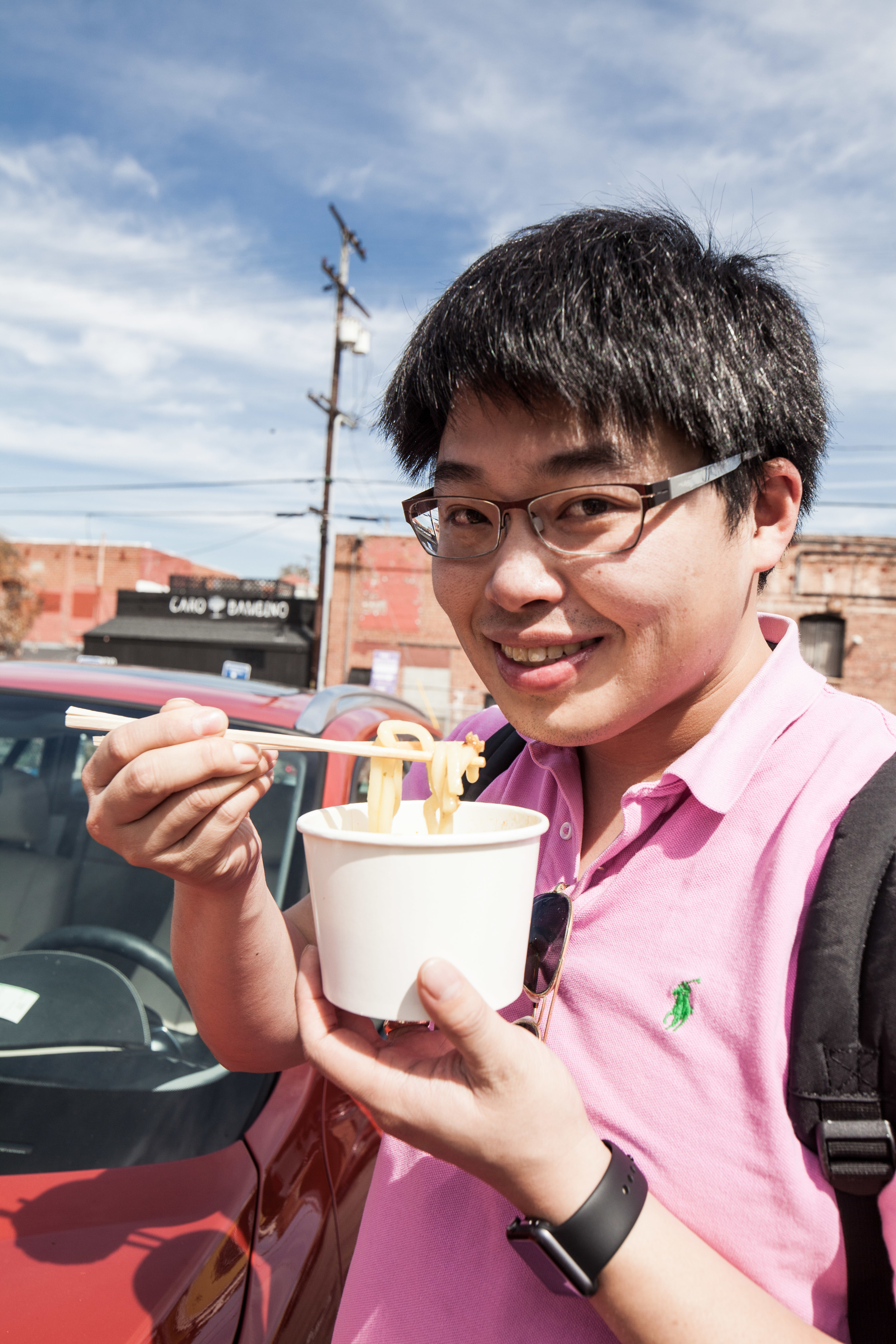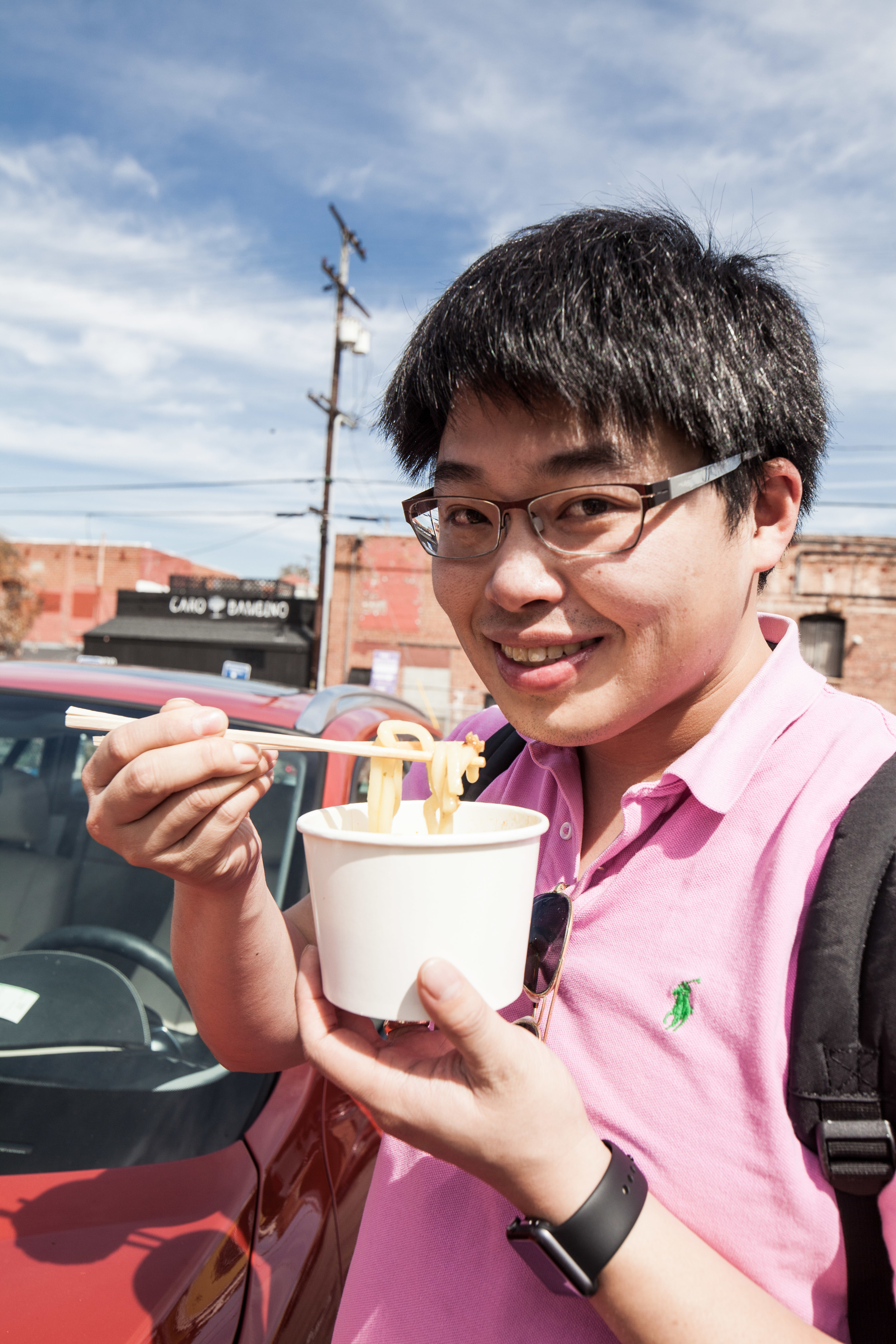 A quick jaunt to El Matador State Beach in Malibu. Fun rock formations. Lots of photographers taking pictures of weddings and models. Drove through the famed PCH (narrow lanes, fast cars).
Intimate family dinner at Cassia: creative seafood dishes, amazing palette of Southeast Asian inspired tastes. Finally got to meet M+J's "LA family" whom we've heard so much about.
Now onto the wedding weekend. The family helped (barely) the couple move into the wedding mansion in the Pacific Palisades, an old, stately house of twentieth century grand glamour, endless walkways, and hidden rooms. We had some fun putting up the festive lights and do a bit of decorating, and watched from the balcony the rehearsal with parents and a few friends.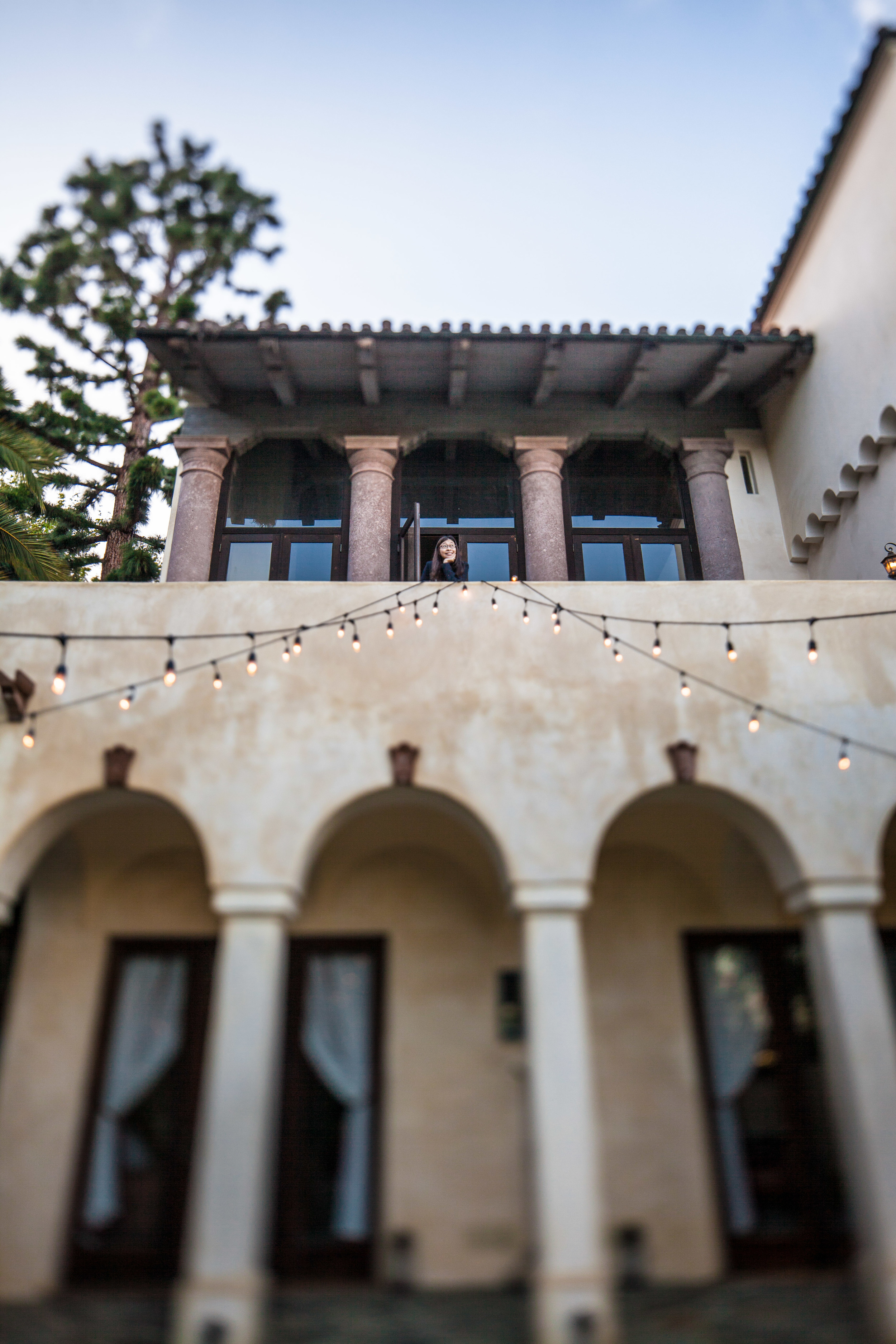 Everybody got together for the pre-wedding dinner at Takuma, a Japanese Izakaya that M+J frequent. The owner lovingly crafted a home-made meal for us, including many of their favorite dishes. I even gave a toast. May have been slightly buzzed, but well-wishes all around.
In spite of the previous night's festivities, M+J had started their wedding day with an early and ambitious hike up Temescal Canyon. Apparently we were more out of shape than we thought possible, but ultimately rewarded with views of the shimmery Pacific from the mountaintops.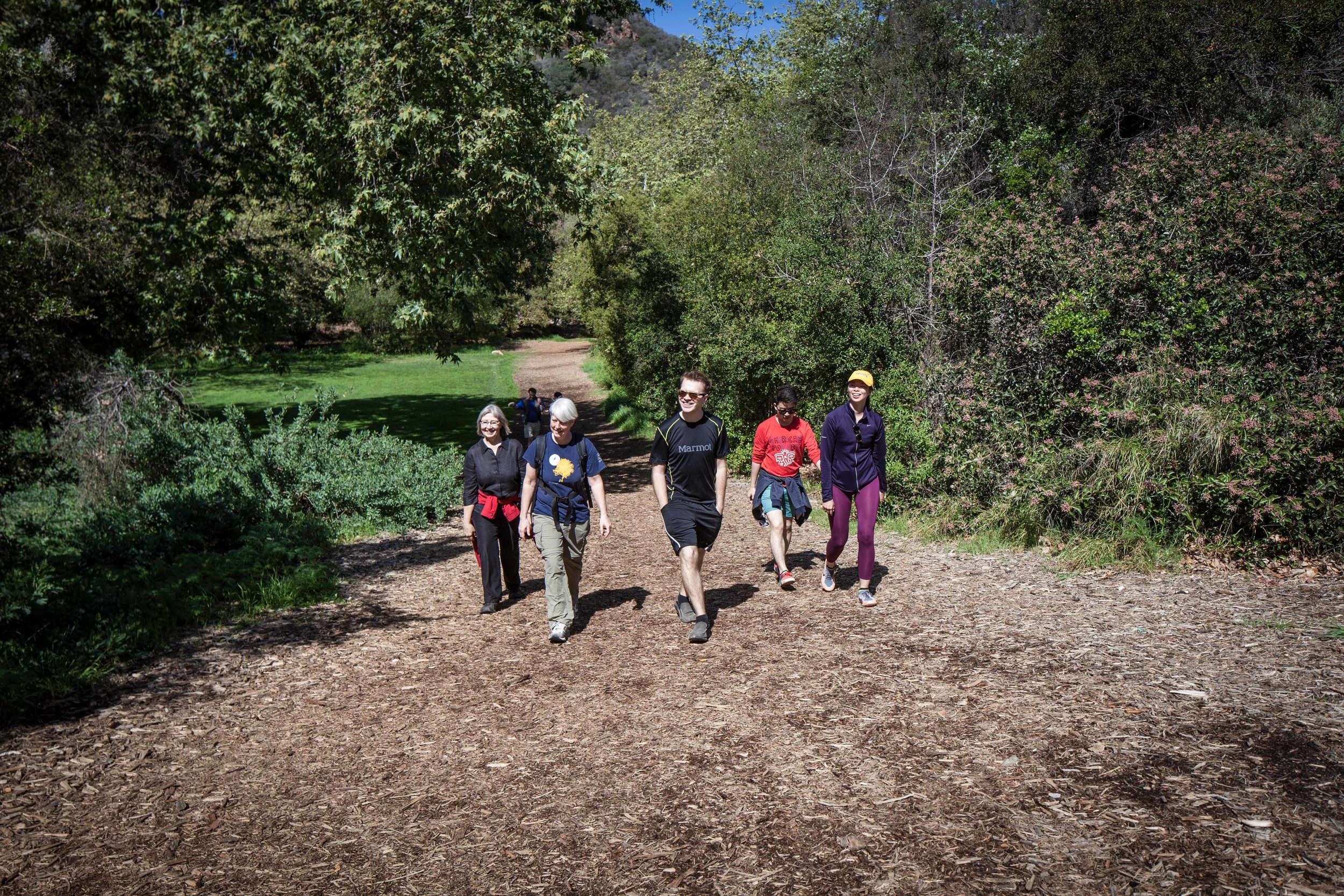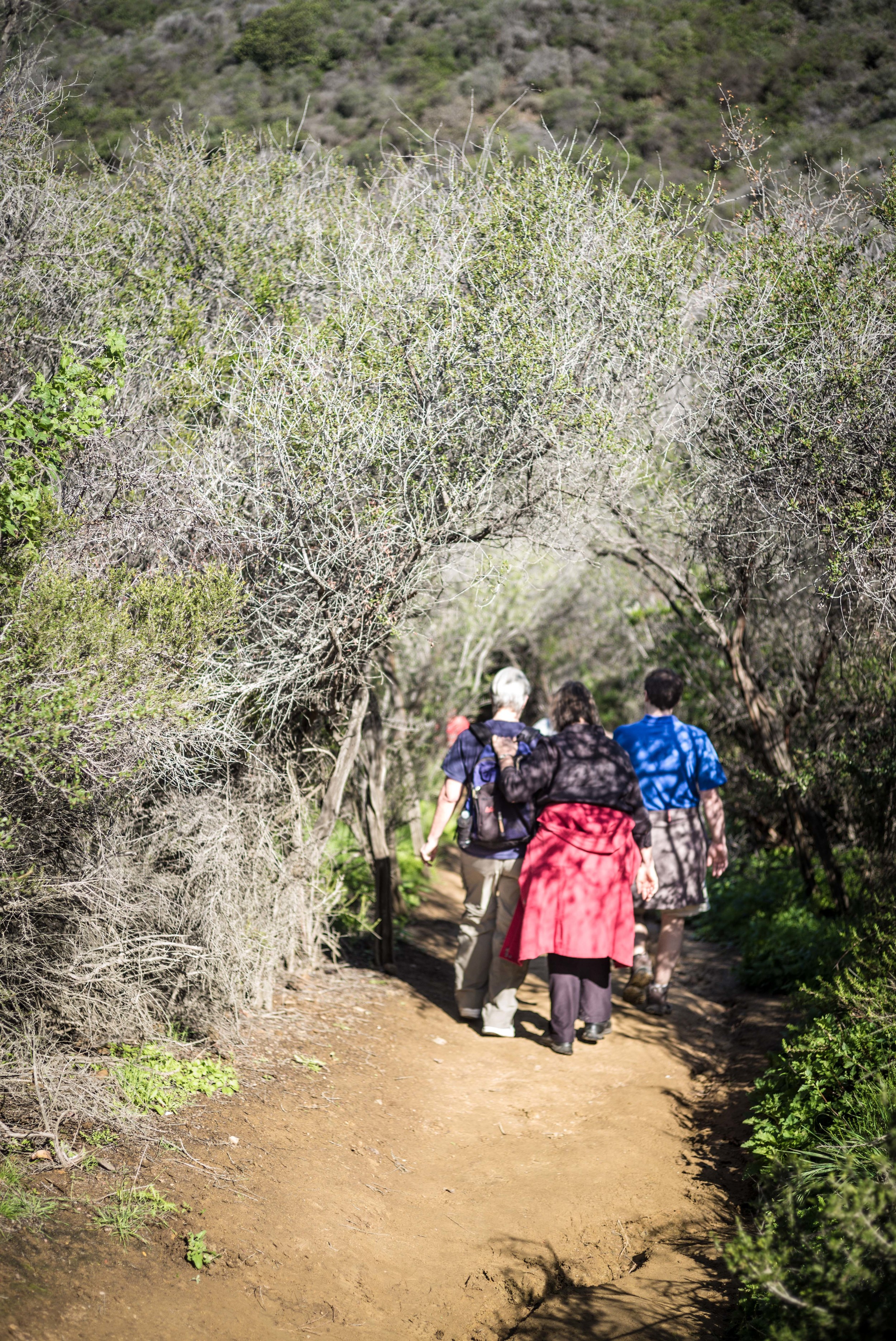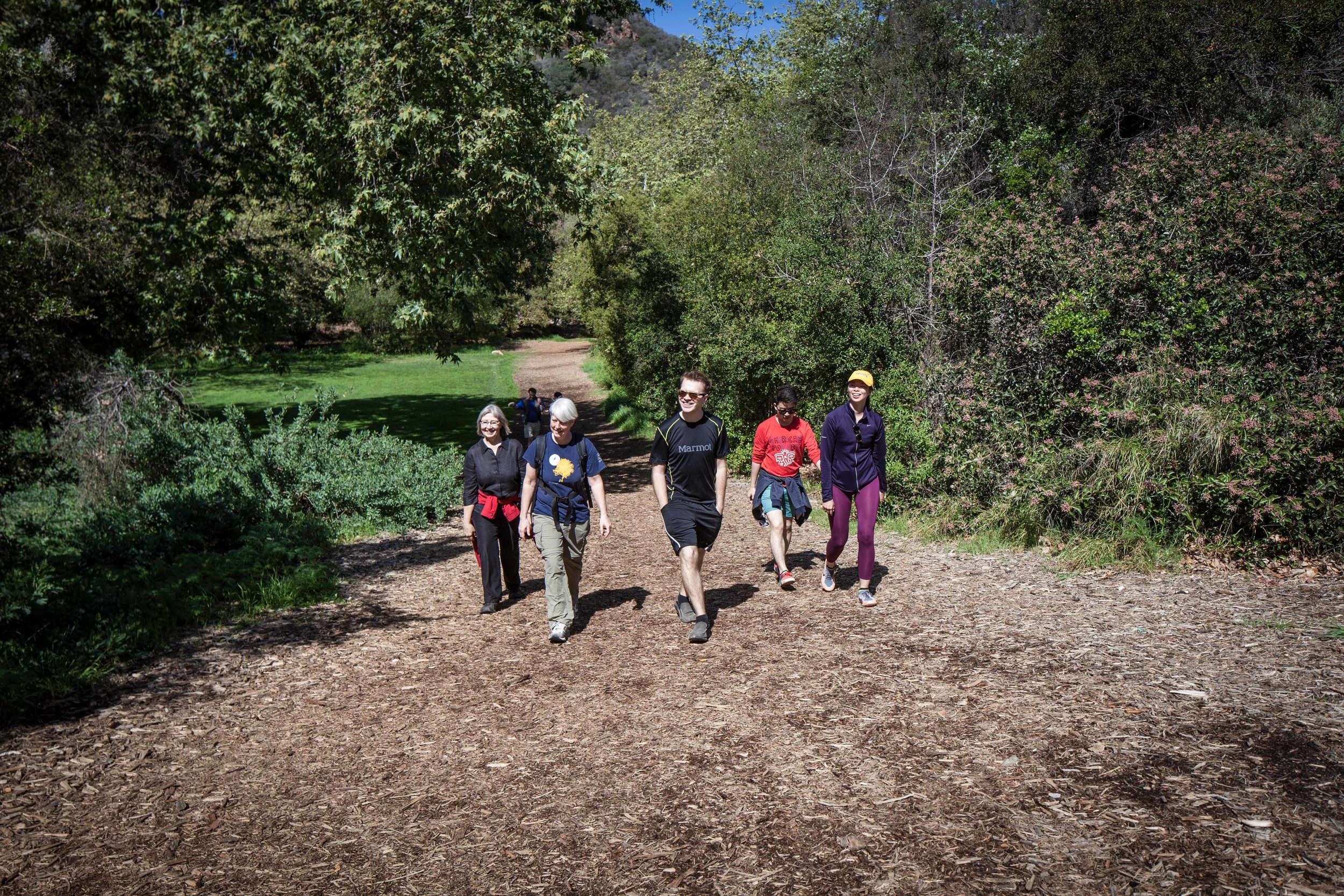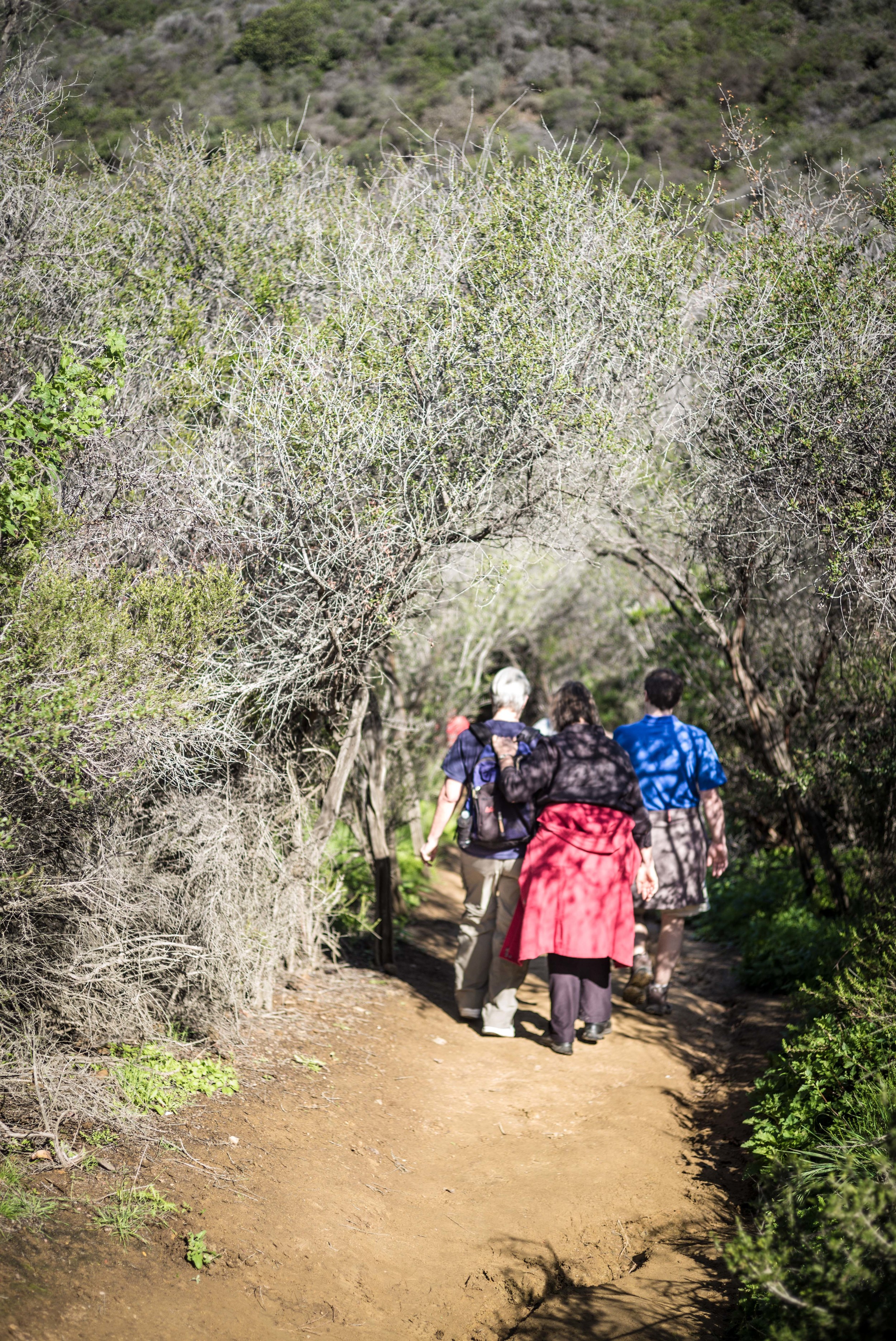 As the ladies got their hair and makeup done back at the house...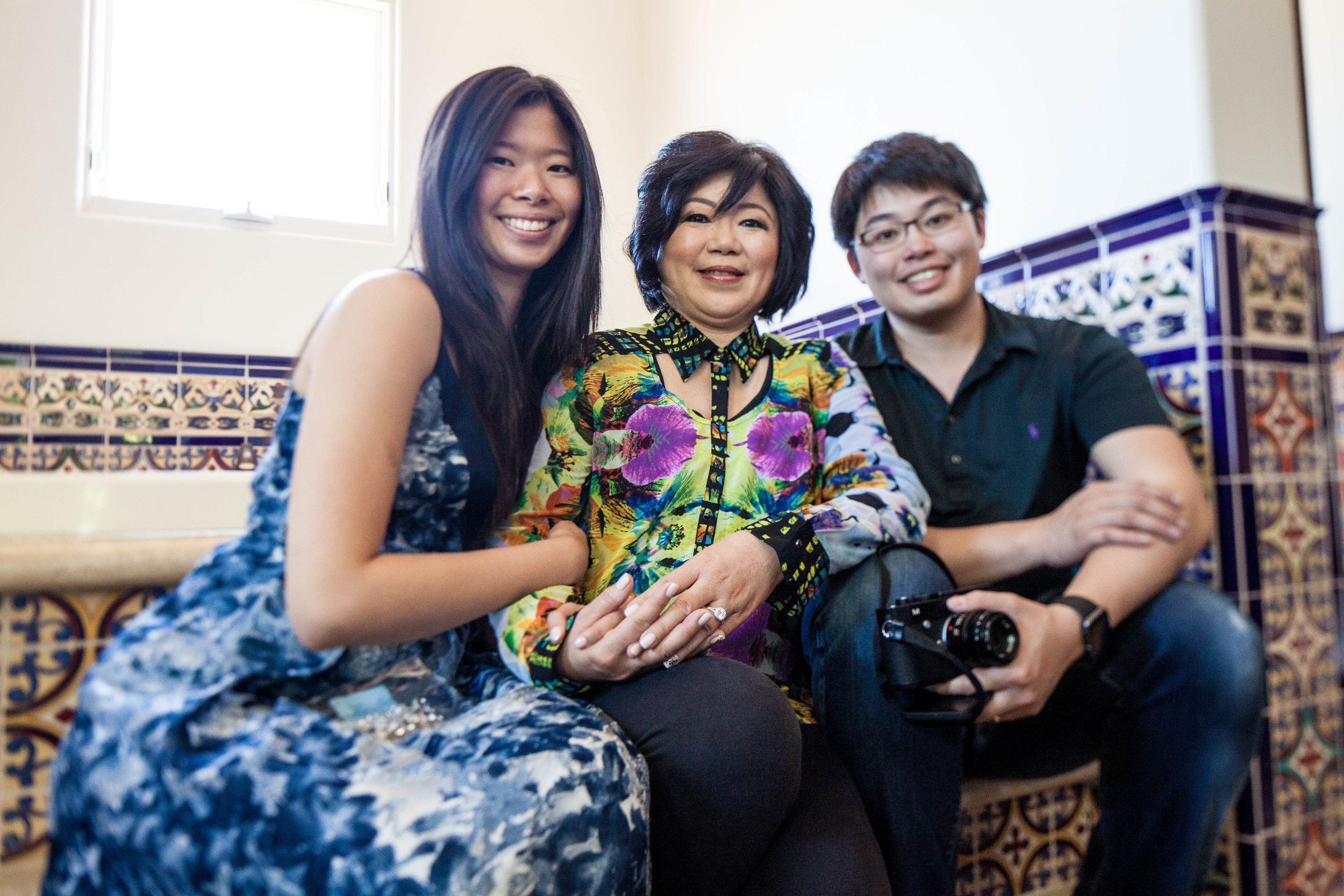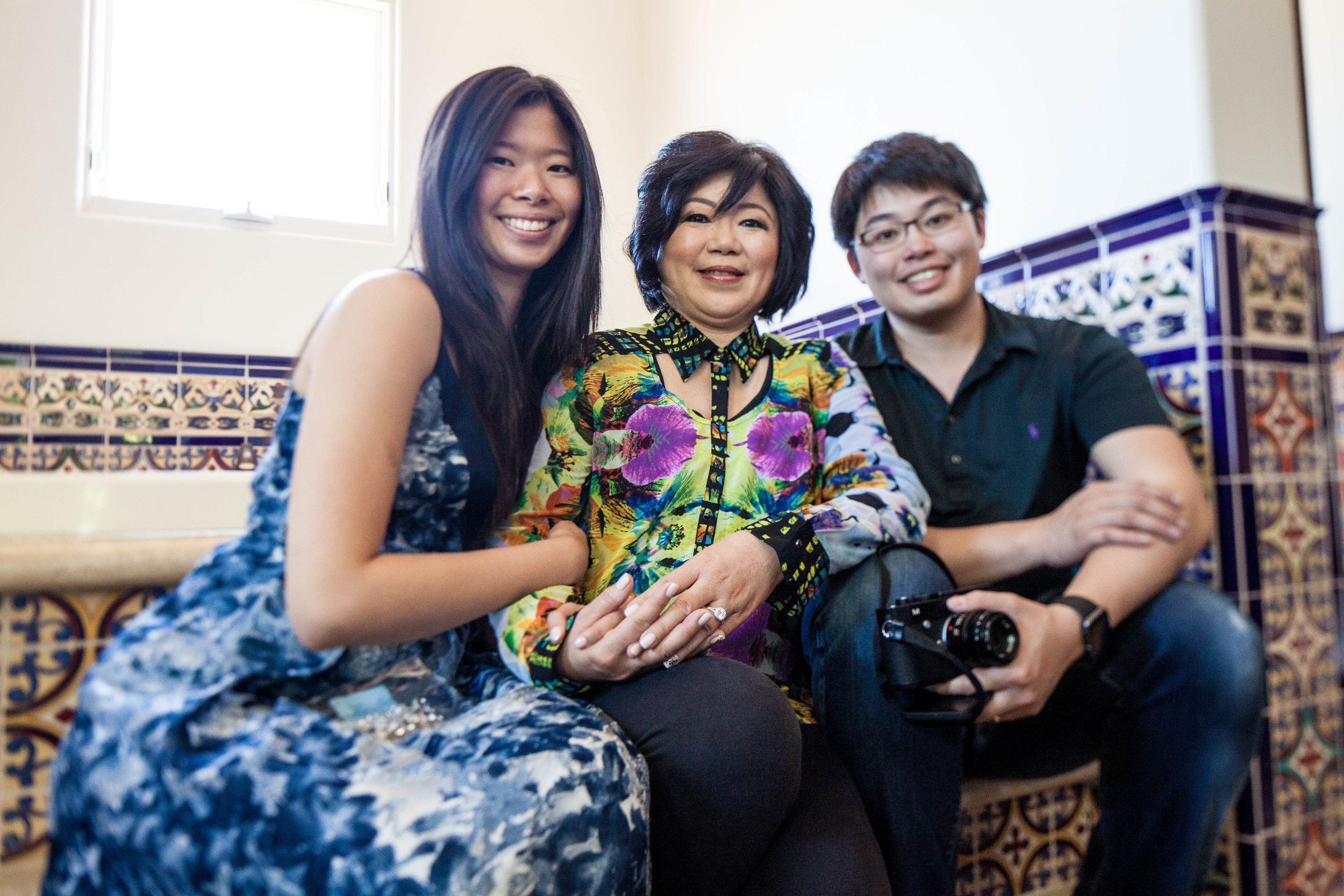 Jason re-appeared with some liquid gold, aka Philz Coffee. The excitement was written all over my mom's face:
My sis also making some funny faces:
All of a sudden everything was ready and in place. The wedding party and couple walked down the aisle to a lovely rendition of "Our House," sung by sister's close friend Jane. Jason briefly lost it but recovered admirably. The ceremony was officiated by another dear friend Andrew. It was very touching with thoughtful readings and heartfelt stories.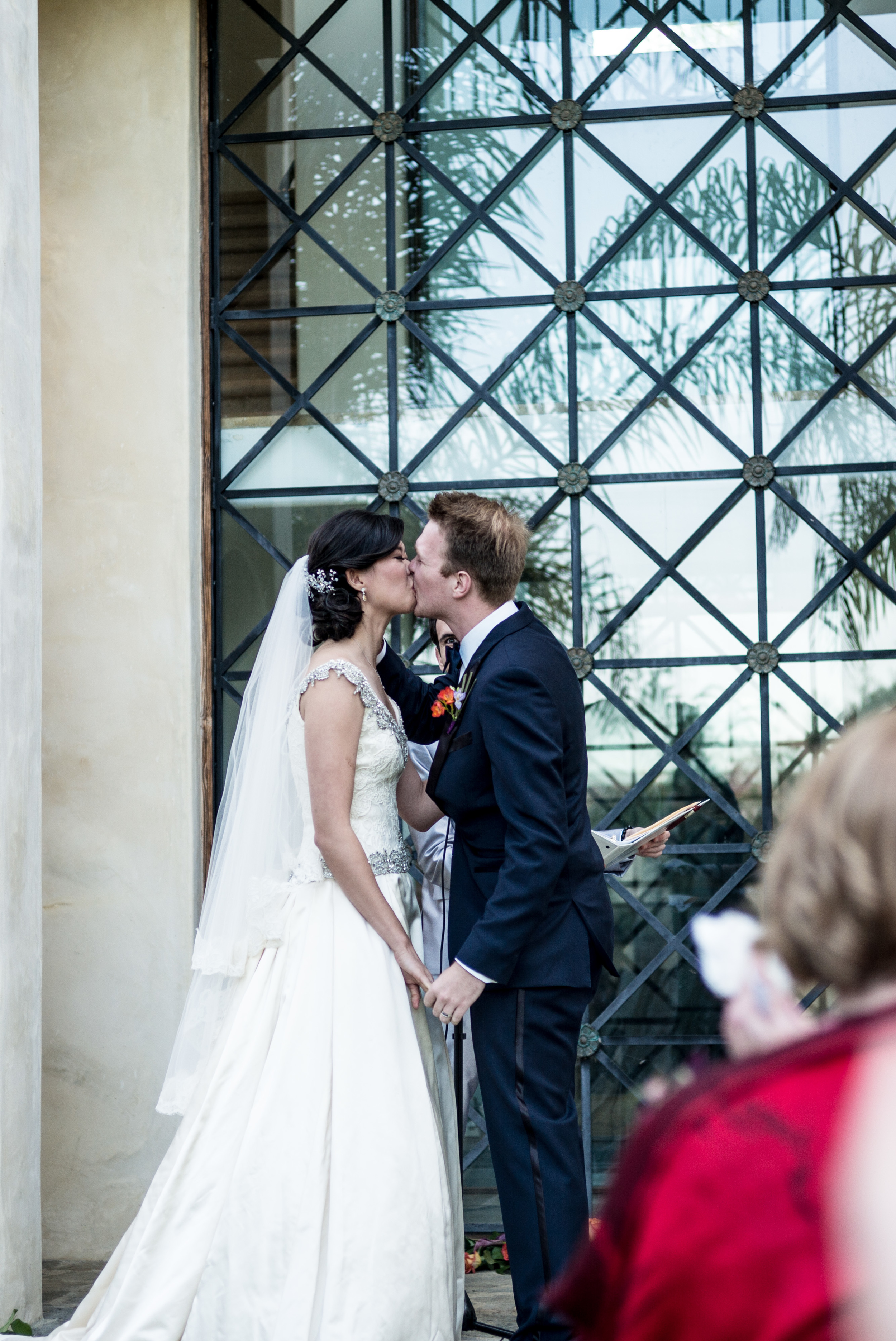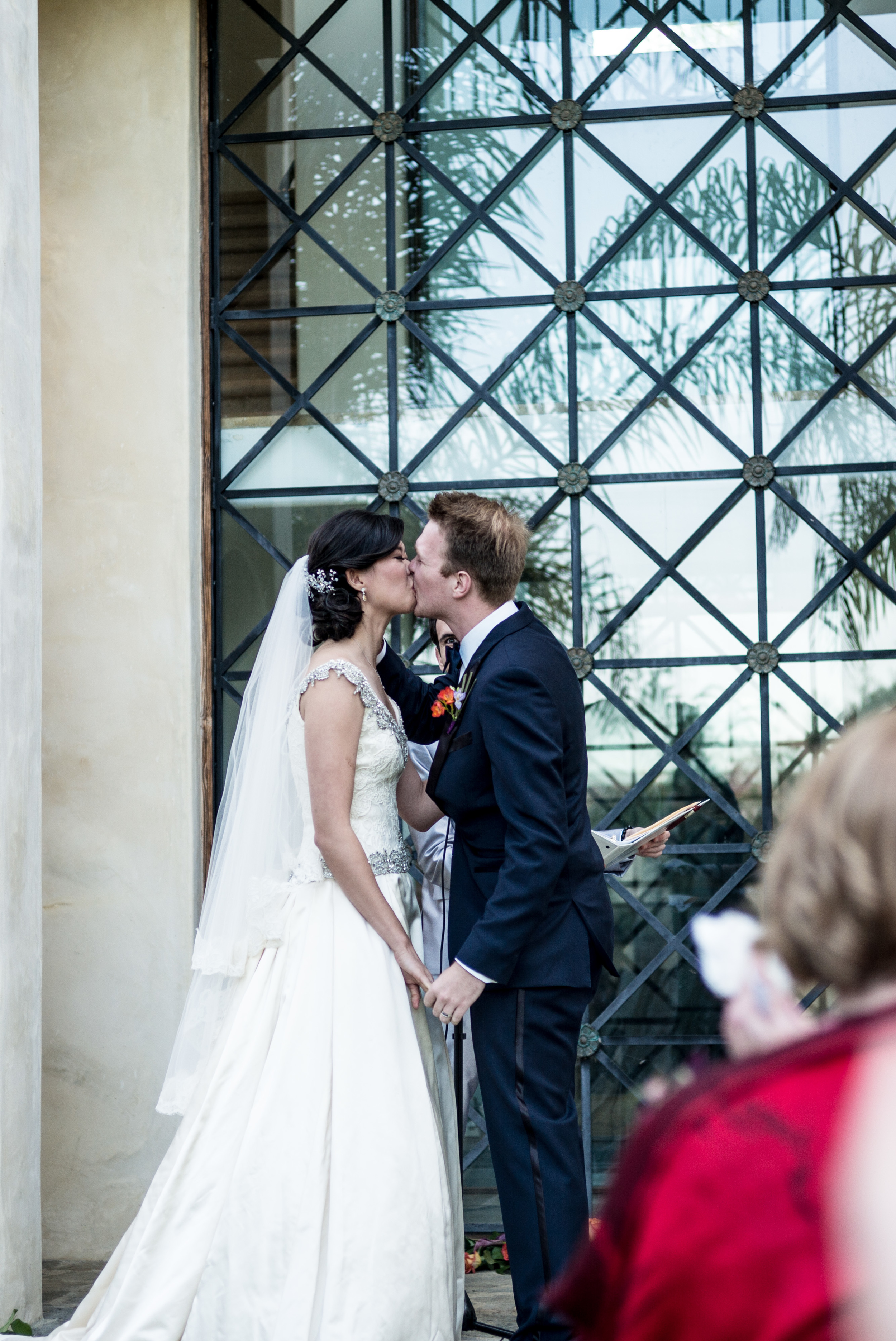 More toasts to the happy couple at the reception:
And dinner amidst their favorite orange and purple flowers:
Finally, an evening kicked off by a cute first dance, followed by an action-packed bouquet toss, accompanied by BoBa truck, and Weiwei playing the DJ.
So welcome to the family, Jason! We look forward to spending many more happy occasions together!