Playa del Carmen, bustling and bursting with kitschy and generically pan-ethnic souvenir shops, is a truly soulless place. Its only redeeming feature was its proximity to Tulum and its many ancient, flooded cave systems. Their entrances, known as cenotes, are a major diving attraction and the chief object of my Winter 2015 perseveration.
As it turns out, our Silfra dive buddy and perpetual third wheel Matt was bringing his girlfriend and ENTIRE family to crash our getaway. We decided to humor them and go on a couple of dives together.
Our first stop was at Dos Ojos, the most famous and benign of the caverns. At its mouth we leapt into a pool full of swimmers, and watched from below a macabre yet mesmerizing dance of legs and torsos flailing in the rippling turquoise. In single file we followed the guideline into the cavern proper... Where Cozumel was fast drifts through fields of colors and coral formations, this was a world engulfed by stillness, with only the sounds of our breathing to punctuate the absolute darkness. Glimpses of limestone pillars and boulders, illuminated by our flitting torchlight, only heightened the beautiful terror of its chthonic passageways.
We were seduced, by the weightless calm of the netherworld, by the pillars of enchanted light seeping through rocks. For the next pair of dives we plunged into Gran Cenote and Calavera. The latter had a deceptive entrance that was really a 10-foot drop from the ledge!
The most special ones, however, were on the third and last day (for now). El Pit, true to its name, was an enormous, deep barrel with side passages that descended well past safe limits for the casual open water diver. On the way down we passed through a thick, shimmery halocline into the warm saltwater layer, before stopping atop the hydrogen sulfide haze at around 100ft. In the dim blue light this might have looked like a painting: lonely branches of a fallen tree in the eerie morning fog. We circled our way up slowly and reverently, careful not to disturb the ghosts of aeons past.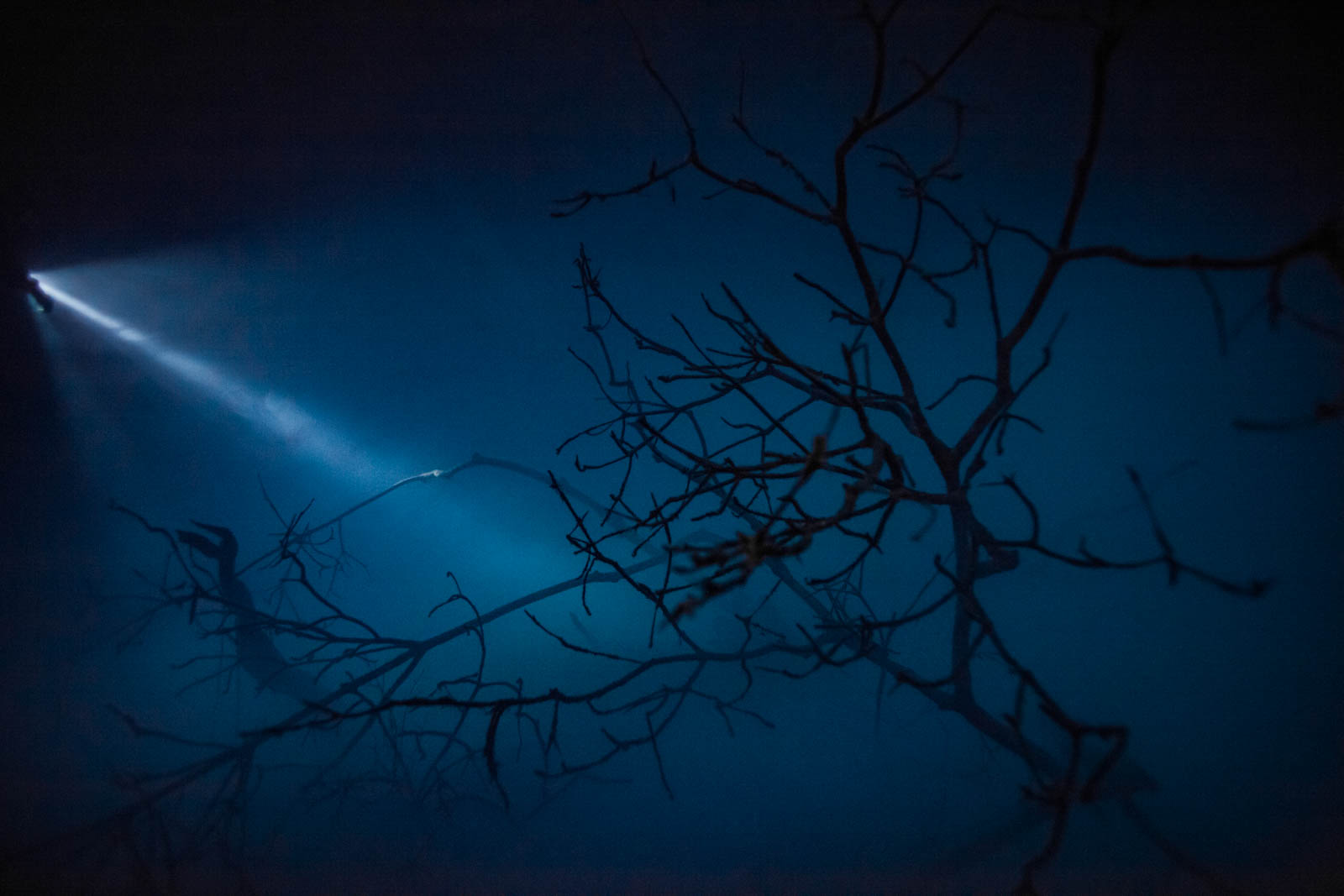 The last site we visited, Taj Maha, was in fact a series of four cenotes. No picture (at least not from our cameras) will do justice to the intricacies of the speleothem decorations or the quiet majesty of the subterranean chambers. As we reached the last of the air domes, we came upon Esmeralda, an algae filled pool illuminated by gleaming green light.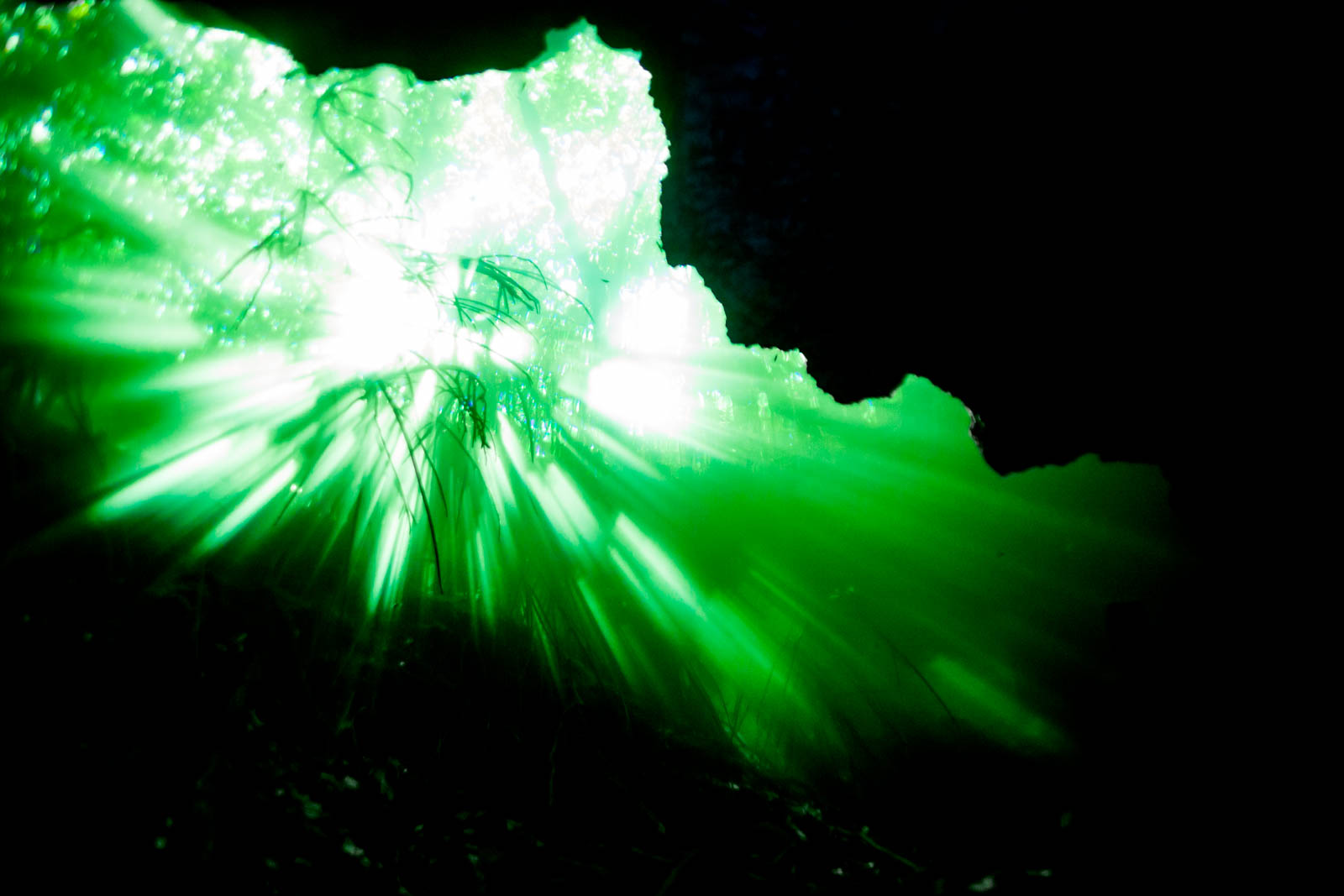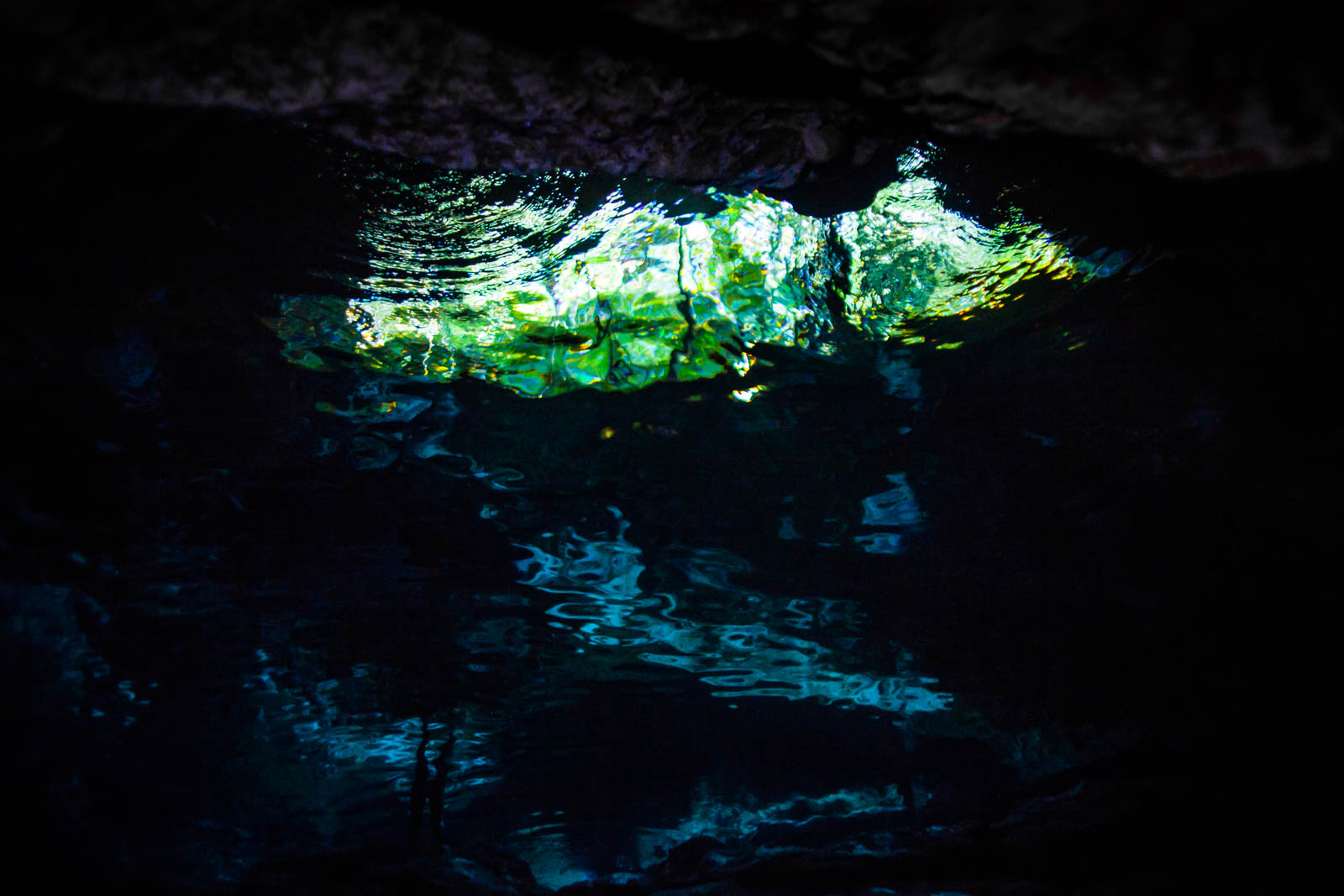 Much as we loved the cenotes, this was the last of our dives on this trip, for 0/4 of our ear canals could handle being wet any longer. We spent New Year's Eve orchestrating a daring escape from a sorry "Bed and Breakfast" we let ourselves get scammed into (another story for another time), and finished the trip with two days of visiting the Mayan ruins.
After the heat and congestion of Tulum, we were pleasantly surprised to find that Muyil, just a short drive farther south, was nearly deserted and overrun by lush, shady jungle. Ambling among its quiet ruins, we were transported to another era.
The next day, we opted for the ruin (slightly) less traveled, Ek Balam, which was not only taller than the more famous nearby Chichen Itza, but also permitted visitors to climb to the top of the 100-foot tall pyramid. After going up the steep steps (on all fours at the end), we were rewarded with an unbroken view of the surrounding forest.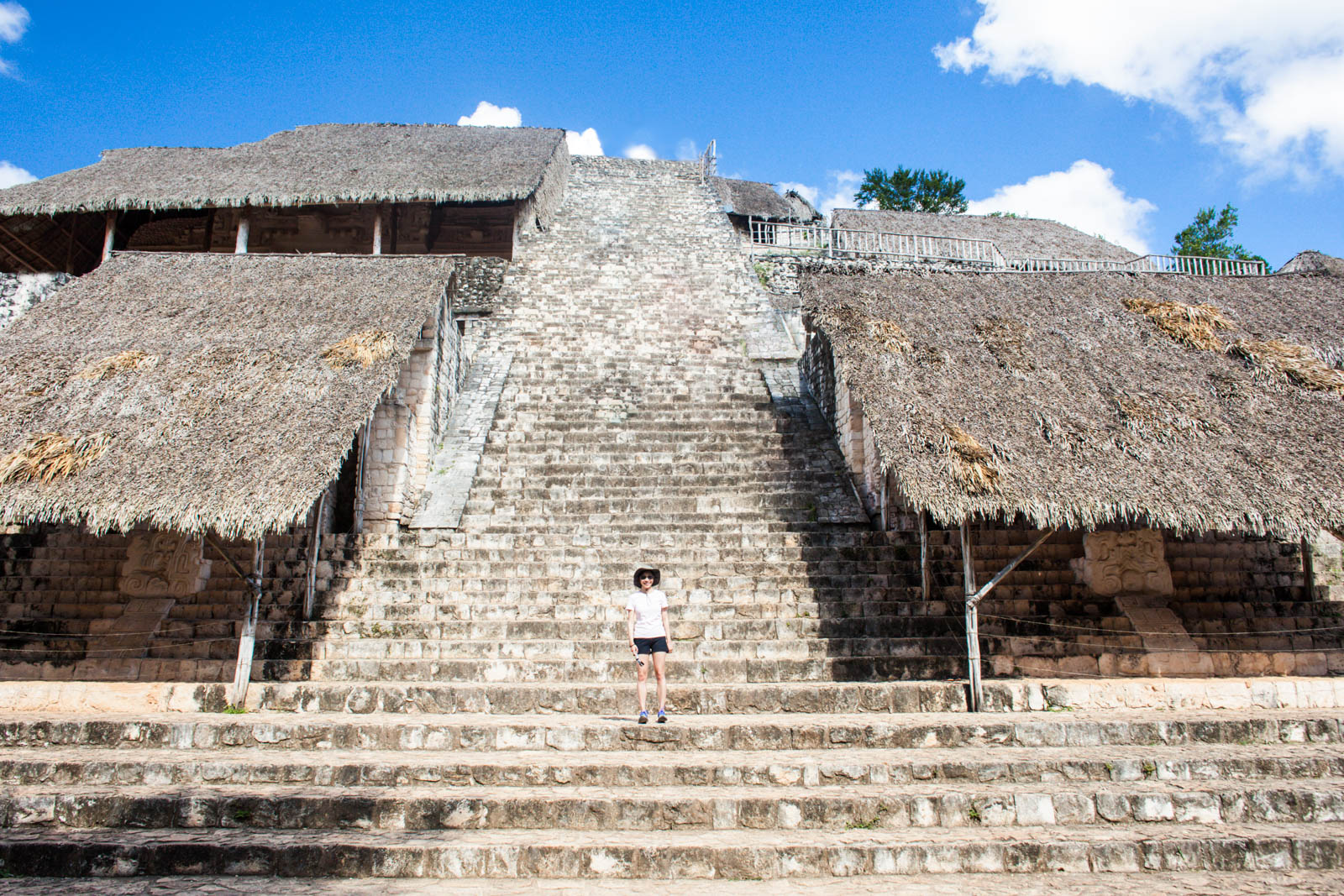 Oh and a bonus cenote. Check out Chewie's majestic dive:
Before heading back to Playa del Carmen, we made a number of detours to check off Chewie's bucket list of Mexican street food. We stopped roadside for home-cooked smoky barbeque, scarfed down the last quarter of a roast chicken from a neighborhood dive, and relished some truly great tacos al pastor. The highlight of our visit to the colorful erstwhile colonial town of Valladolid was La Michoacana, the legendary paleta or popsicle shop, where we spent every last peso we had left (and a few that we didn't have – I'm really good at coming up with not enough money) on their refreshing agua fresca and delicious popsicles.