The Isle of Shoals is a collection of more rocks than islands straddling the borders of Maine and New Hampshire. About six miles off the New England coast, it's home to a colony of harbor and grey seals and considered one of the best sites in the world for diving with seals and sea lions. So naturally and to our dismay, most of the summer local charters had booked up long before we had any inklings of this secret pinniped haunt so close to home. But with a bit of luck, we found Bob and Jeanne Foudriat, an absolutely lovely couple who just recently started running a boat charter (Cyntillation Aquatics) out of Newington, NH. And they had room.
It wasn't hard to find a few more divers to join us. With our Bonaire buddies, Grace and Bernd, we piled eight LP80 tanks, 120lb of lead, and sundry gear and camera equipment into our very, very overstuffed Subaru Impreza. A little over an hour later, we passed some stately houses with big green lawns and arrived at a well-concealed marina. Bob and Jeanne were already there, waiting for us to load up.
The ride out from Great Bay Marina was fairly short but a bit surge-y. As we pulled up to Duck Island (on which were indeed lots of birds), we could already see dozens of smooth, speckled heads peering out at us from the ocean.
We splashed, and after a bit of snafu on Ann's part (RIP weight pocket), we were underway. Per Bob's suggestion we swam along "Jimmy's Ledge," which probably would have been a really nice site on its own had we not been so distracted by 1. seals, 2. cold (our computers variously recorded ~50-56F) but seals! and 3. the wonderful green algae bloom that makes–oh look a seal!–NE summer diving so special...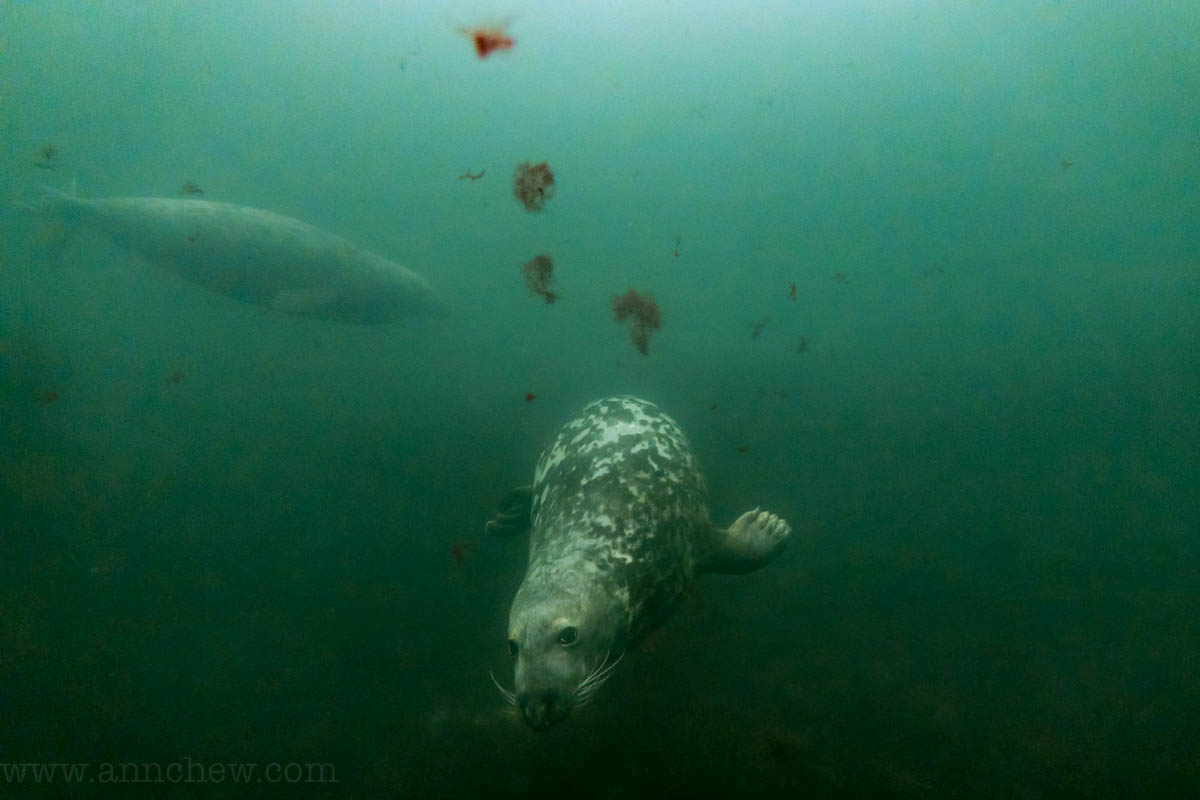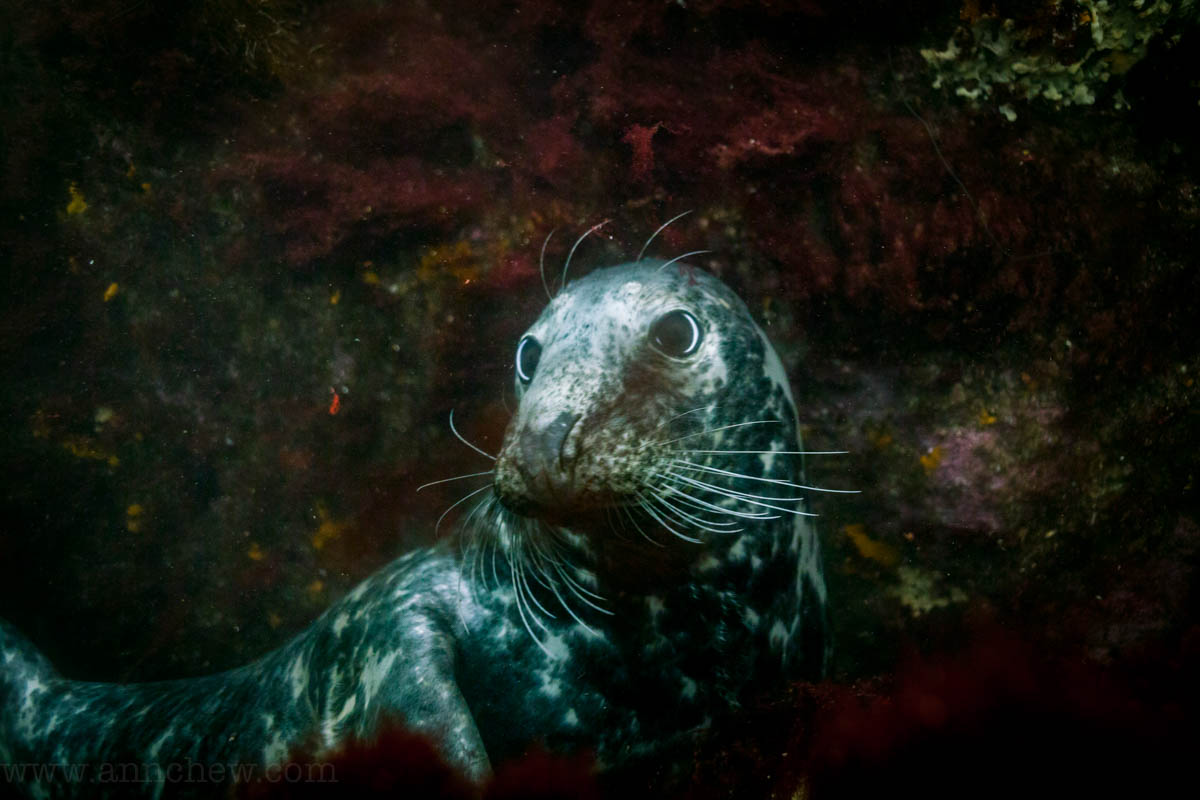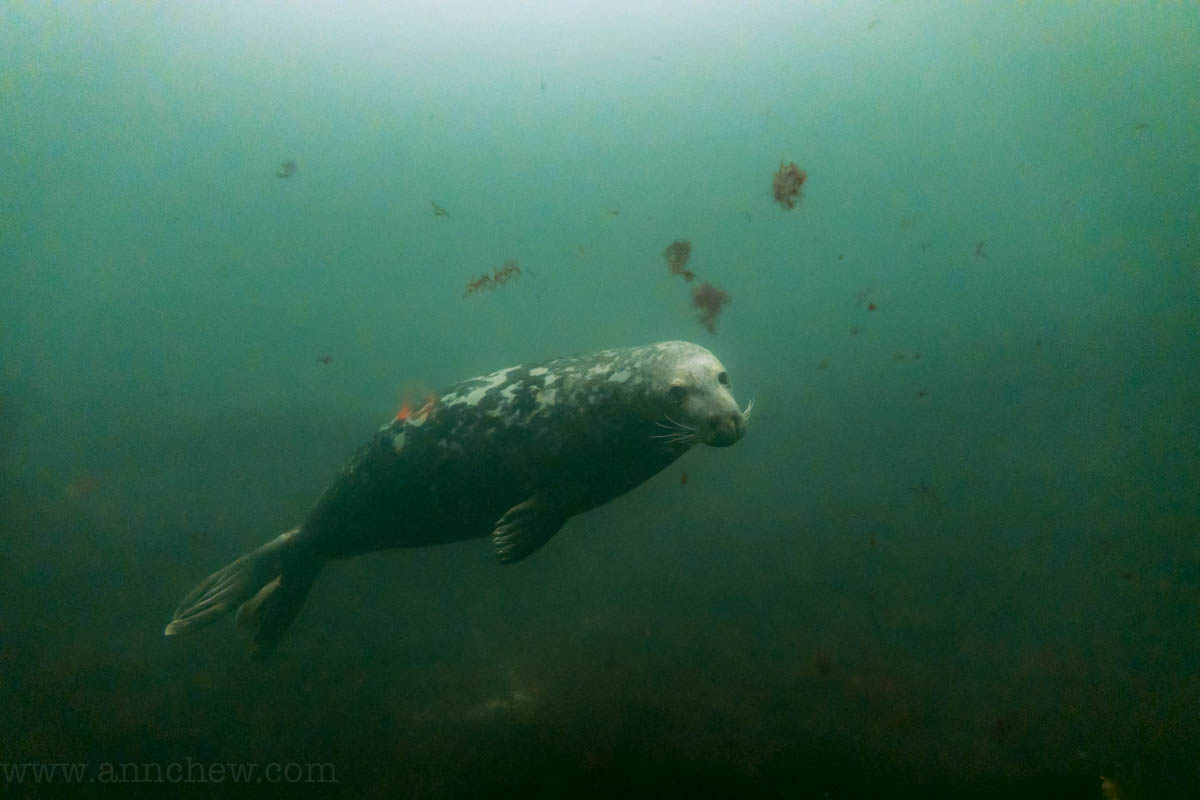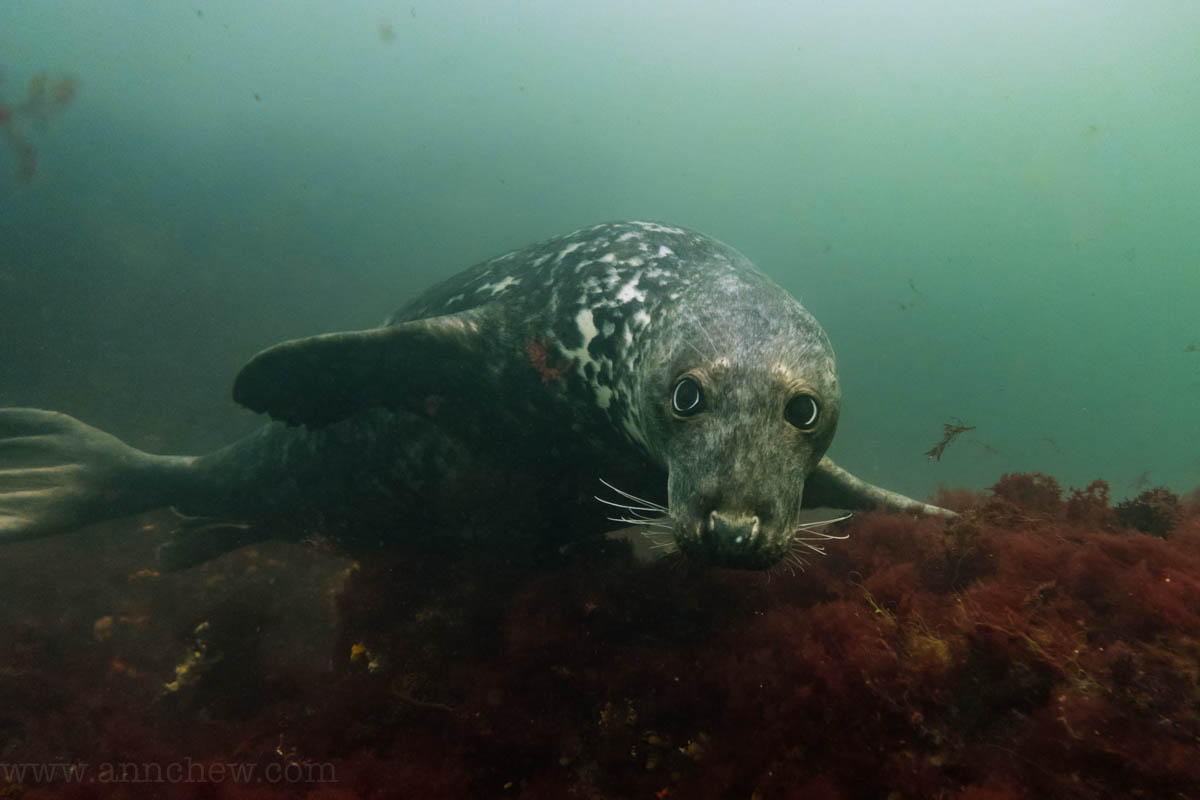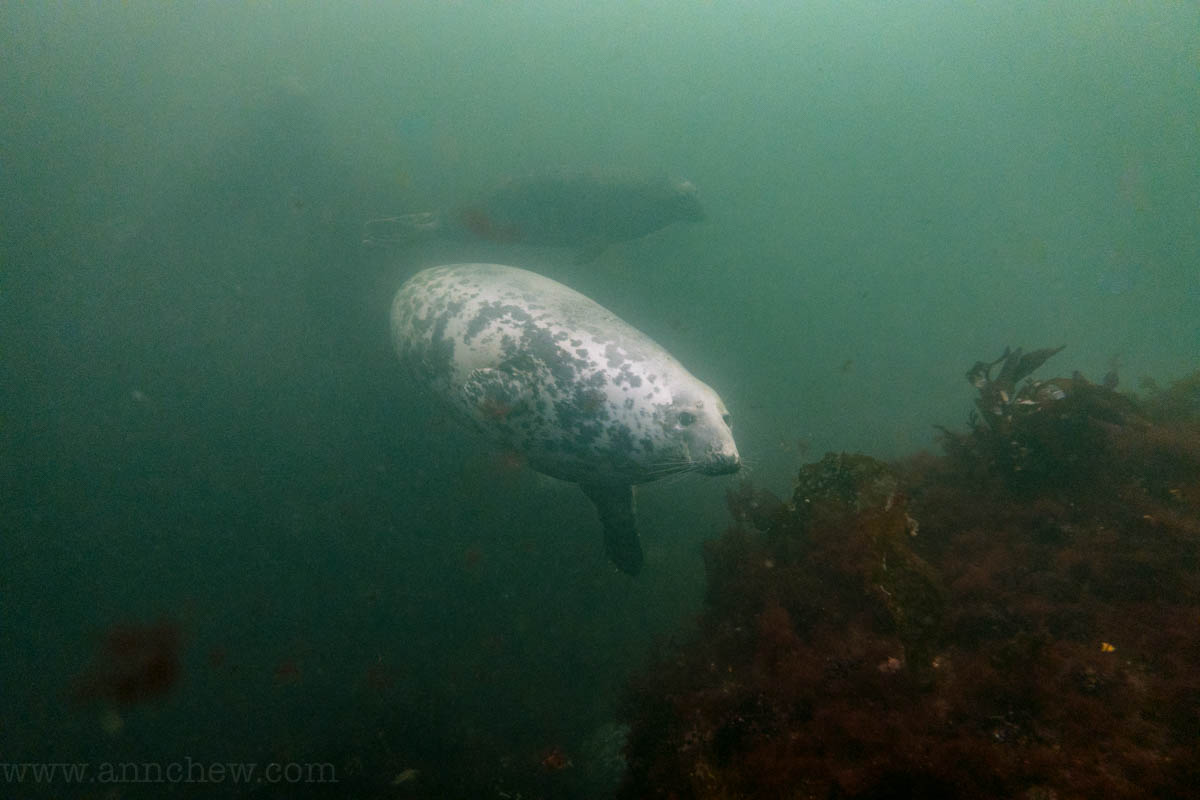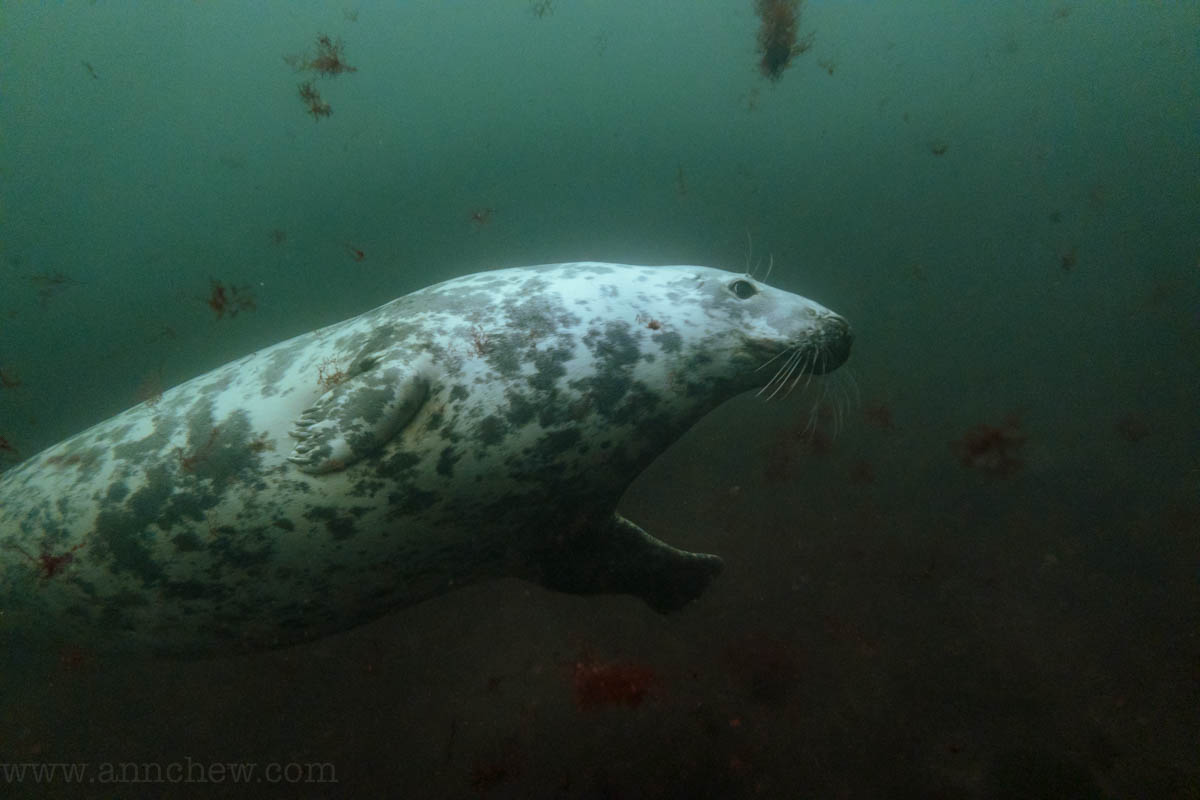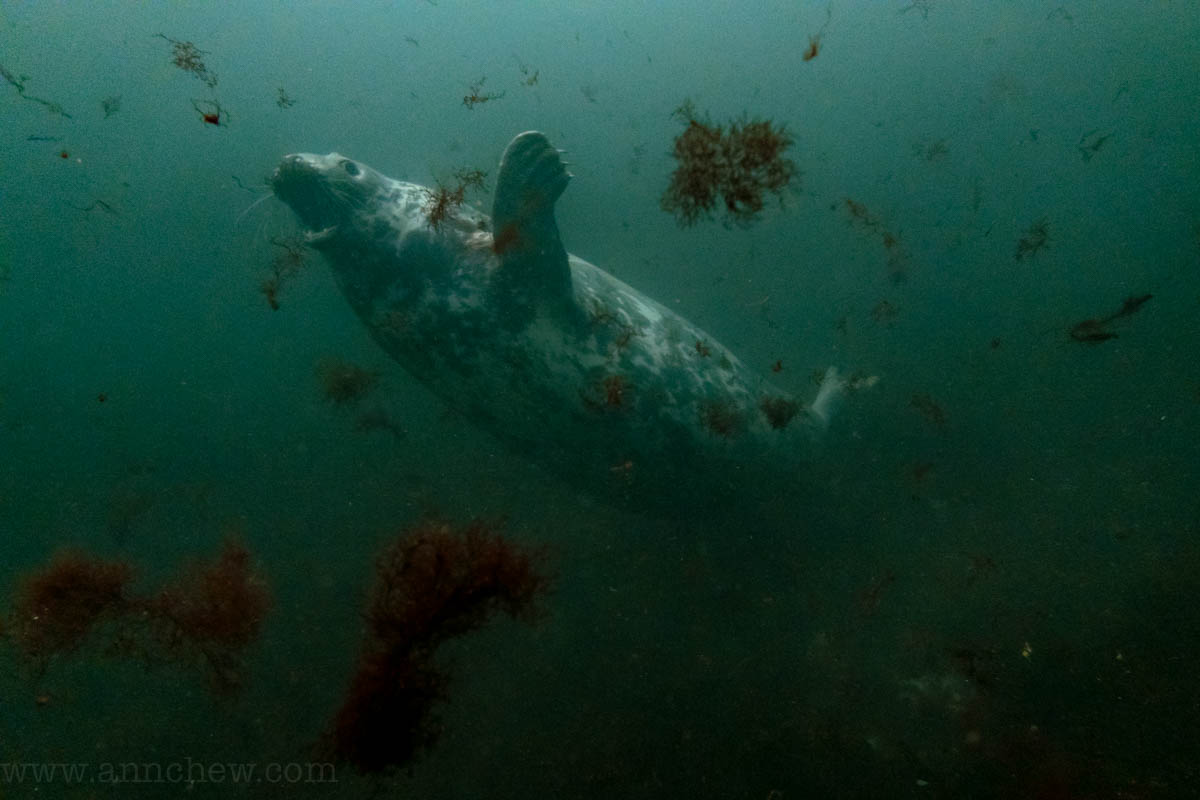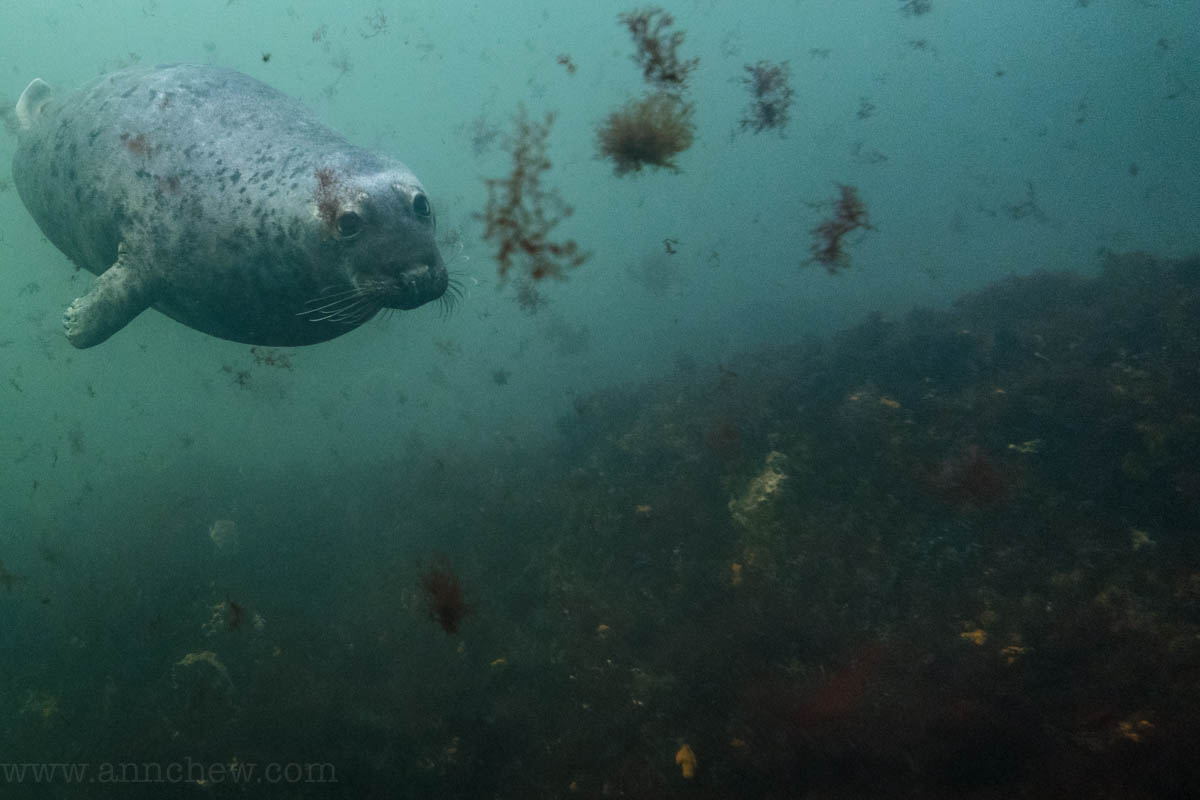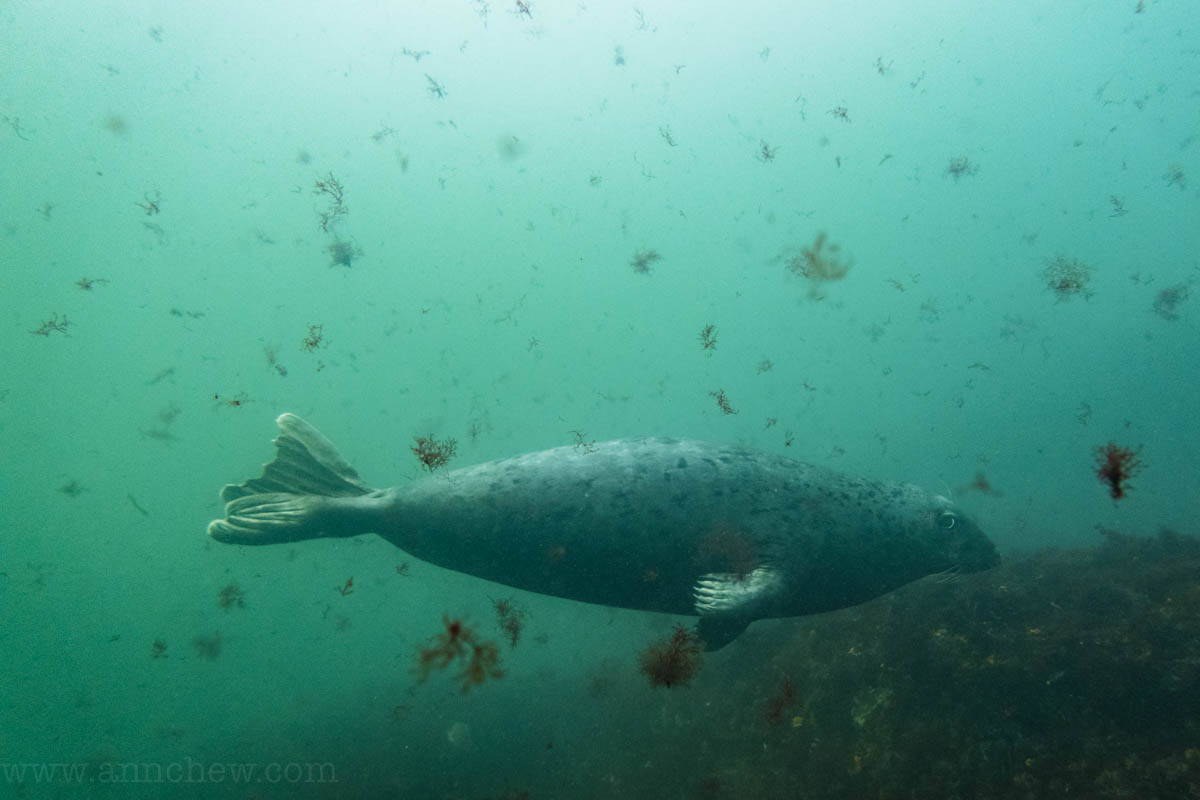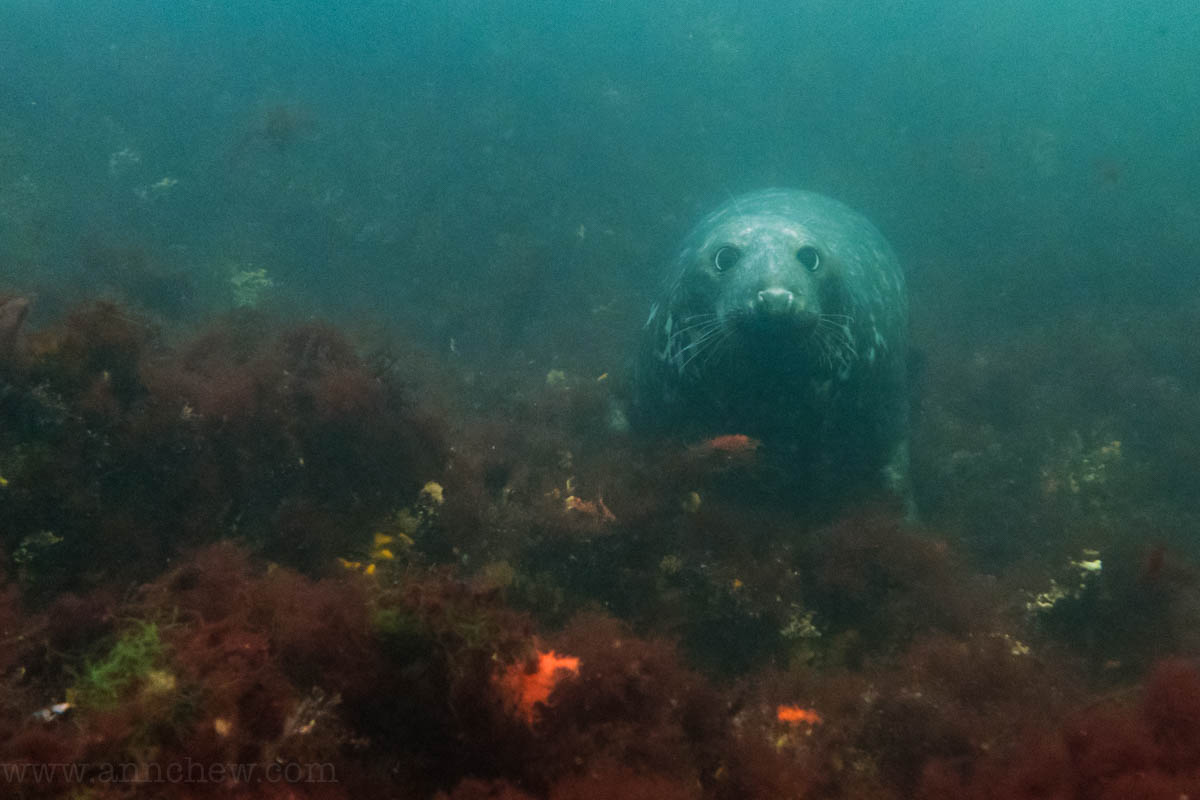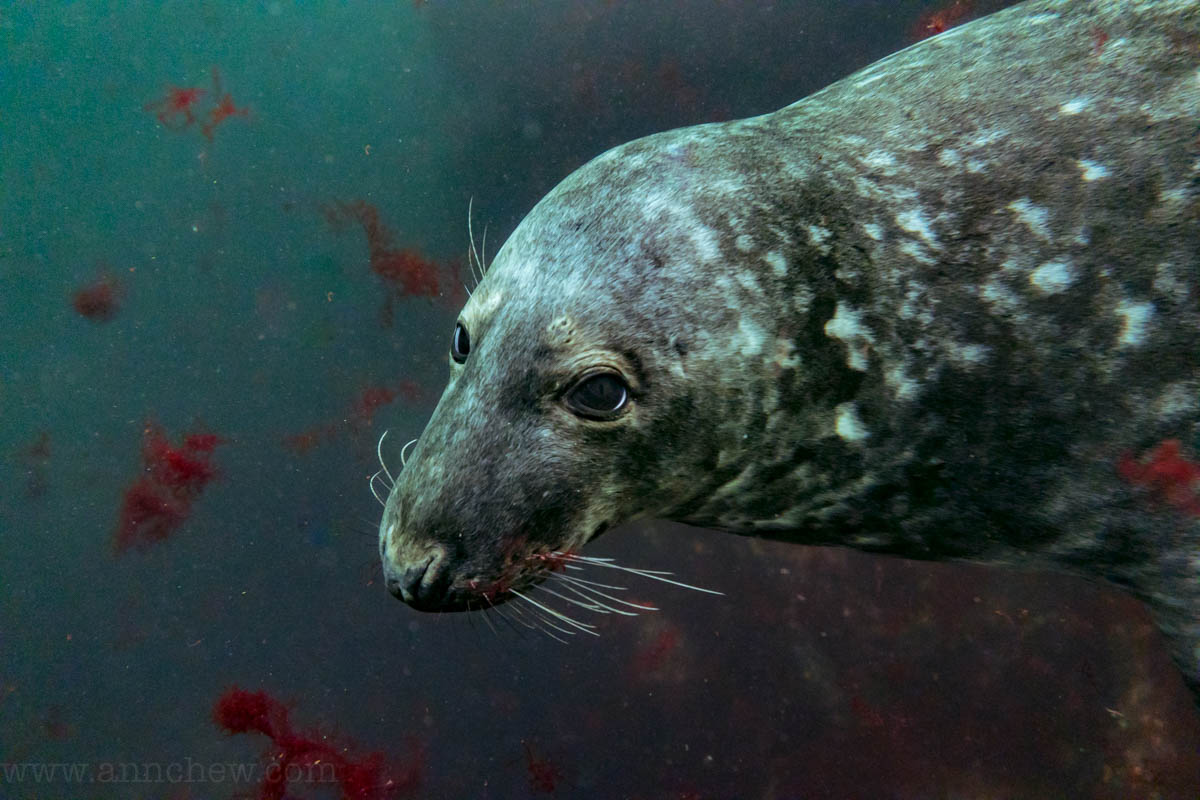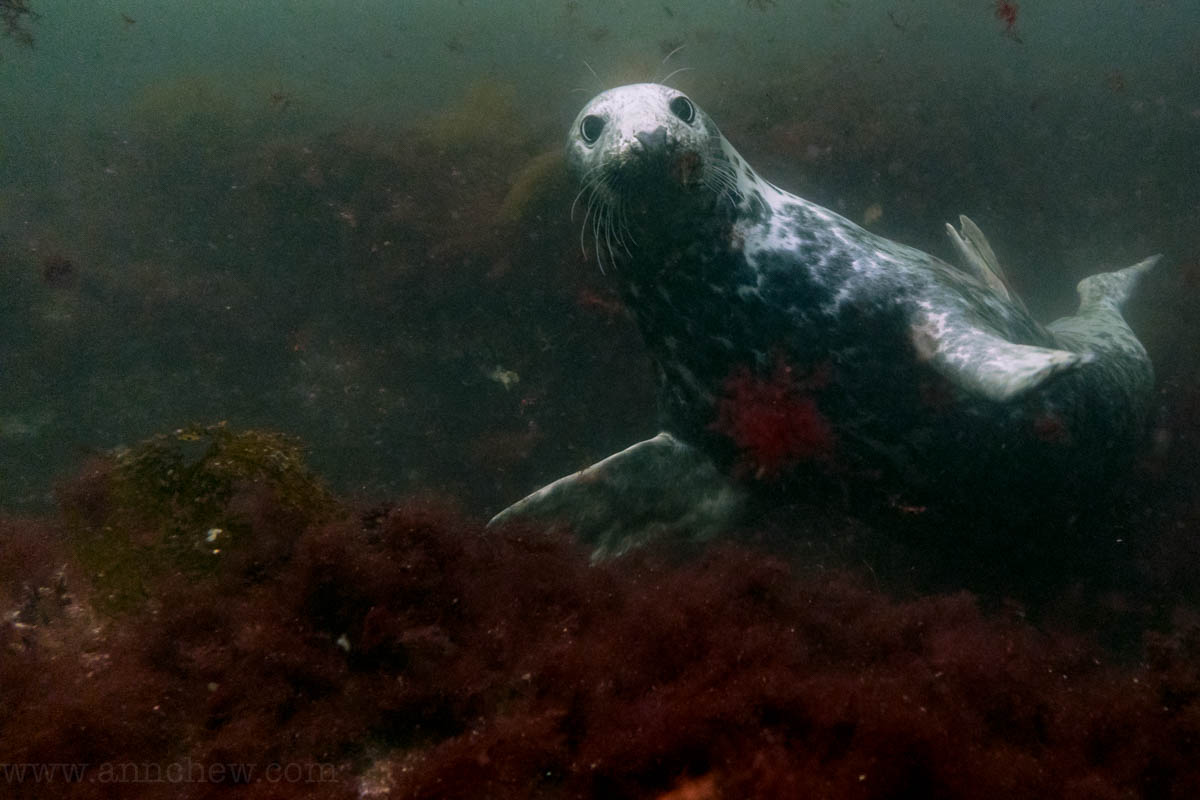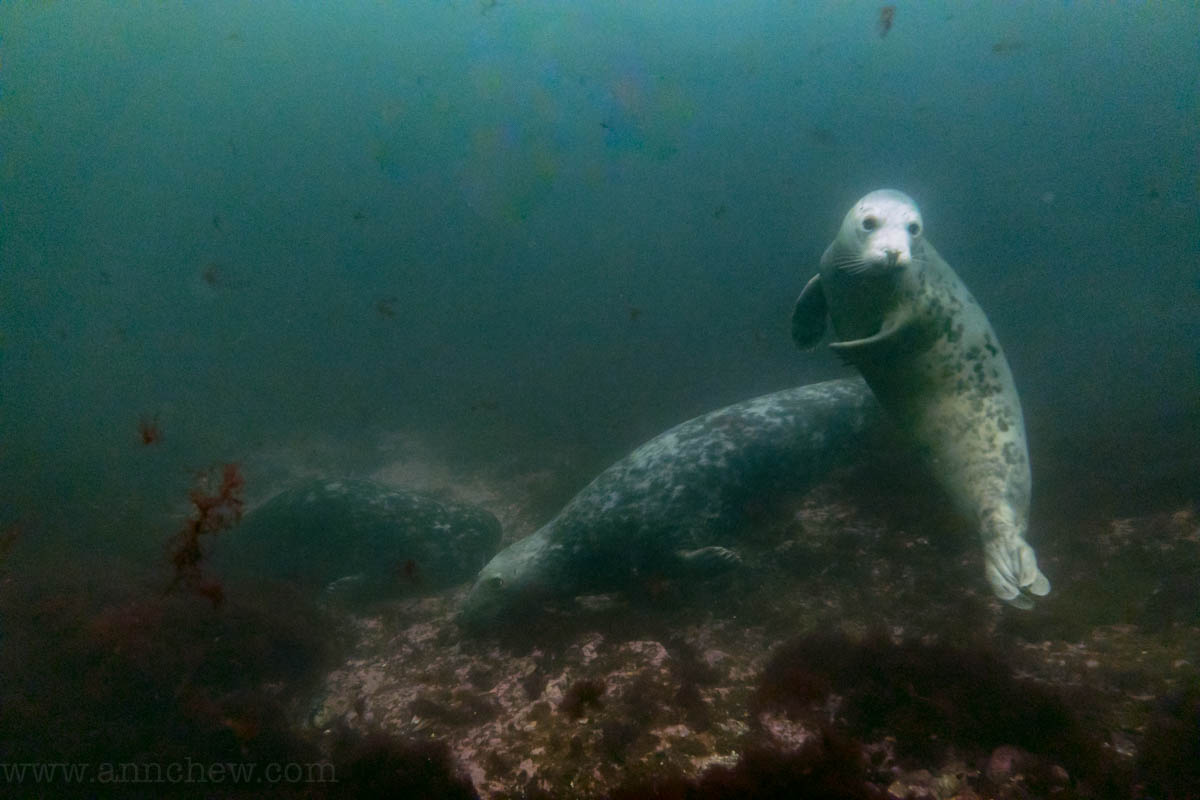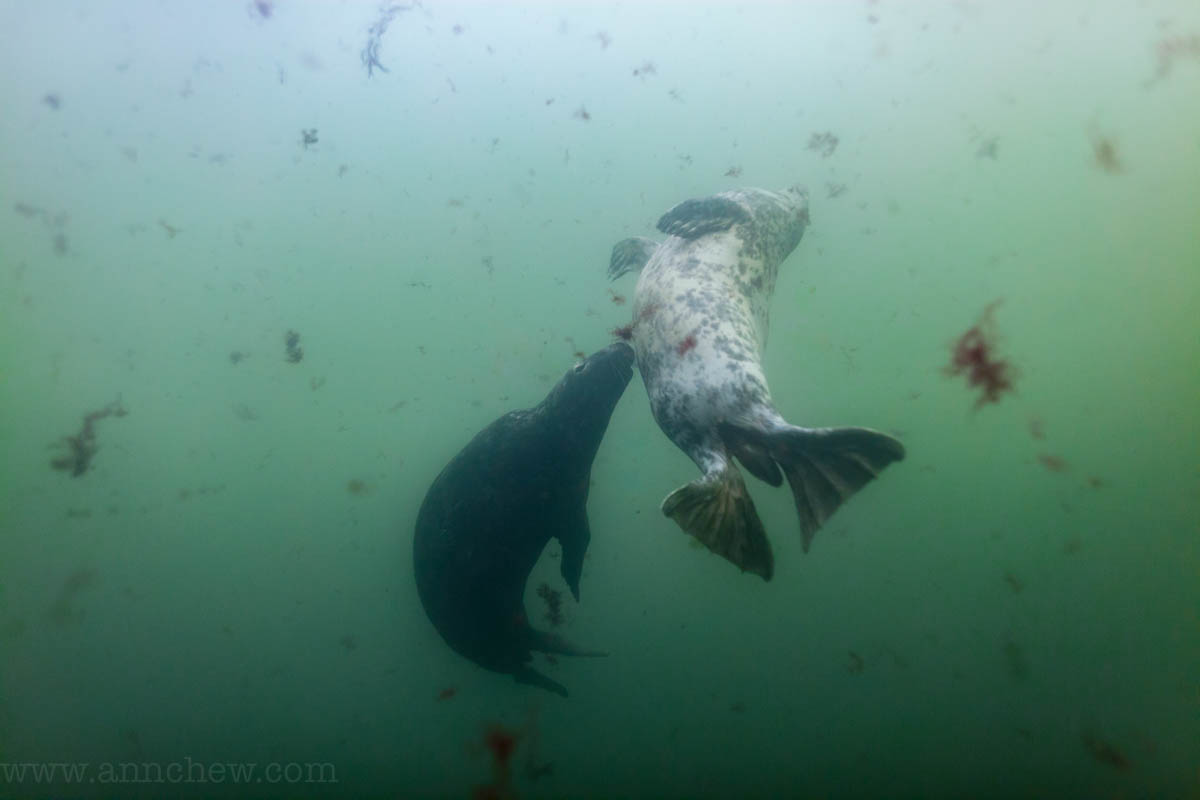 These guys were equal part shy and curious, and as Bob warned us, loved to sneak in from behind. It seemed like every time we turned around, we'd just see the pod of stalkers scatter into the green murk.
By the time we got back up on the boat, the surf had picked up a bit and not all was well... Bob and Jeanne took pity on us and drove over to Star Island (here of all places we met a chatty lama from Tibet... the world has truly globalized) for a nice long surface interval. A stint in the sun and solid ground did wonders to our morale and core temperatures. We were ready to go again!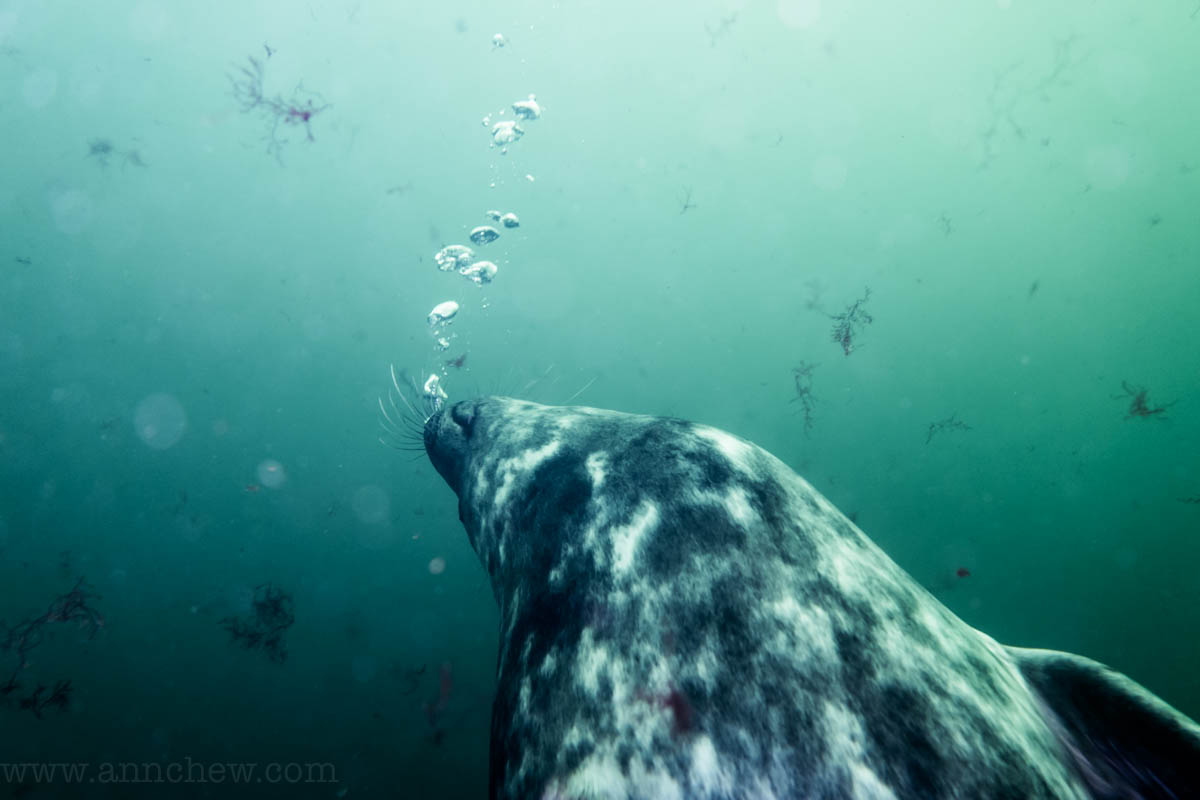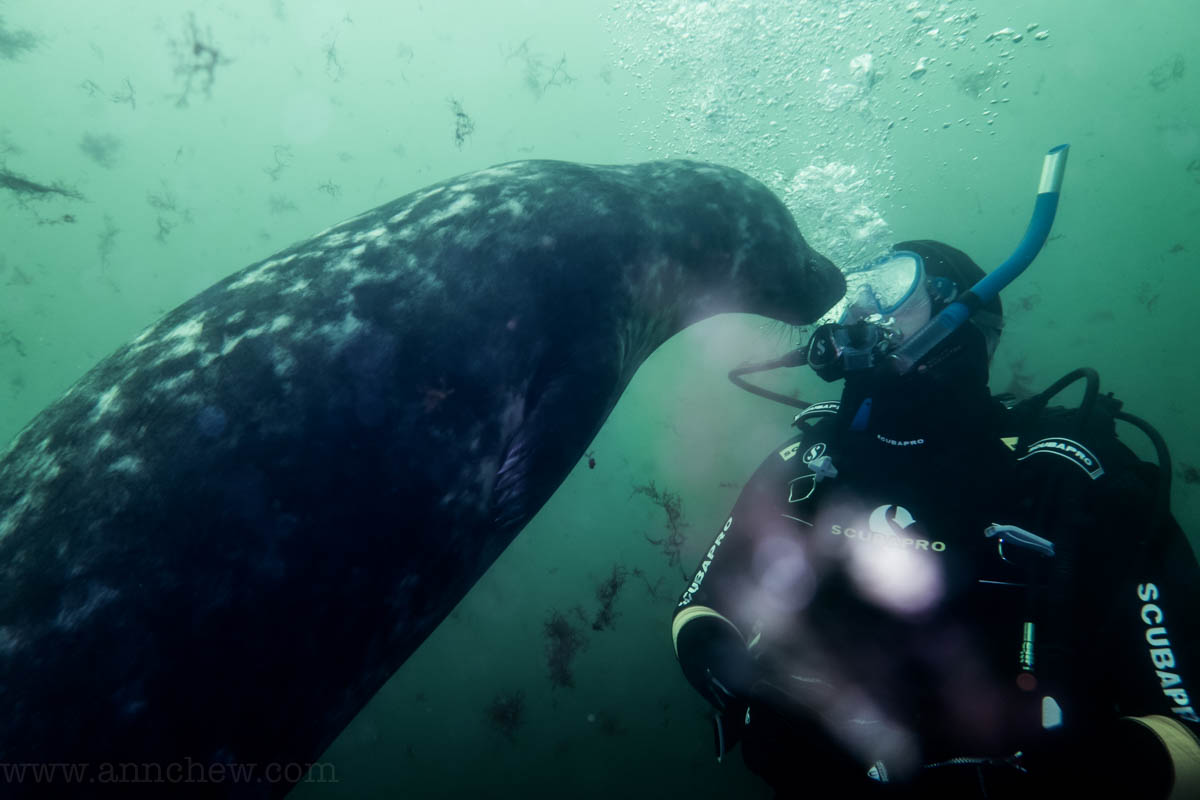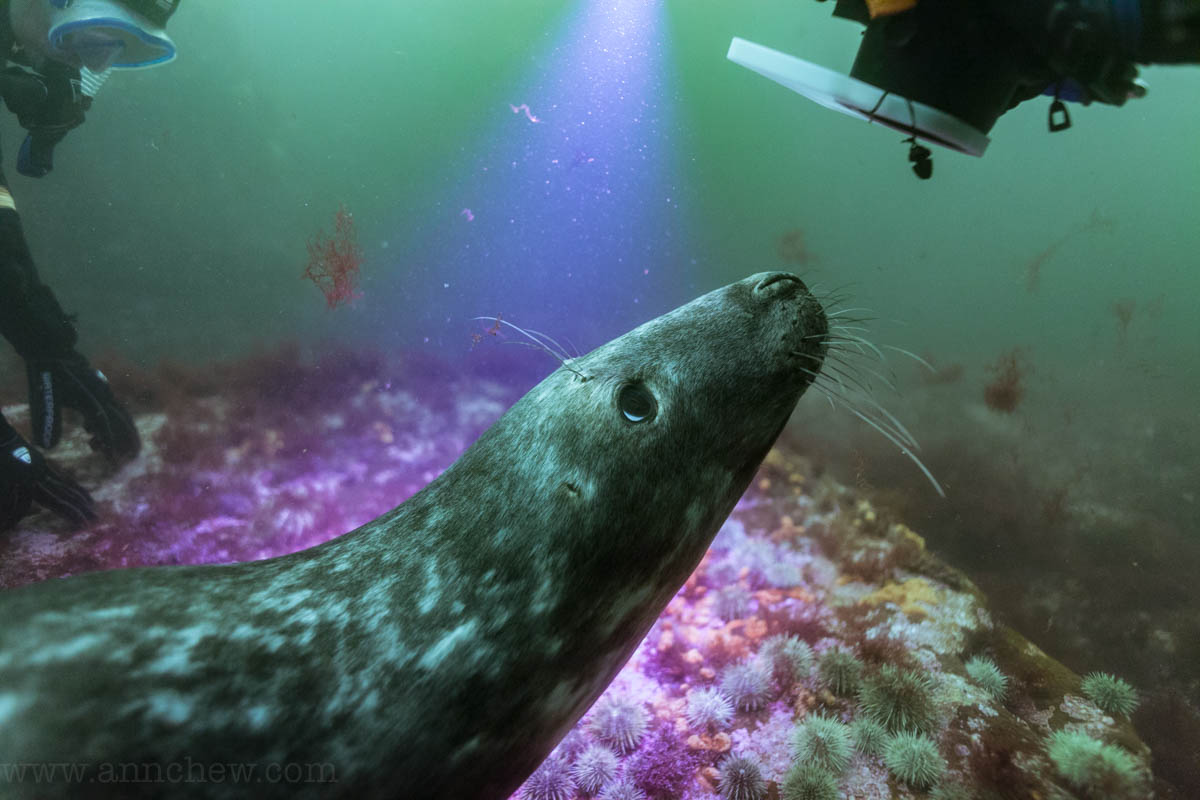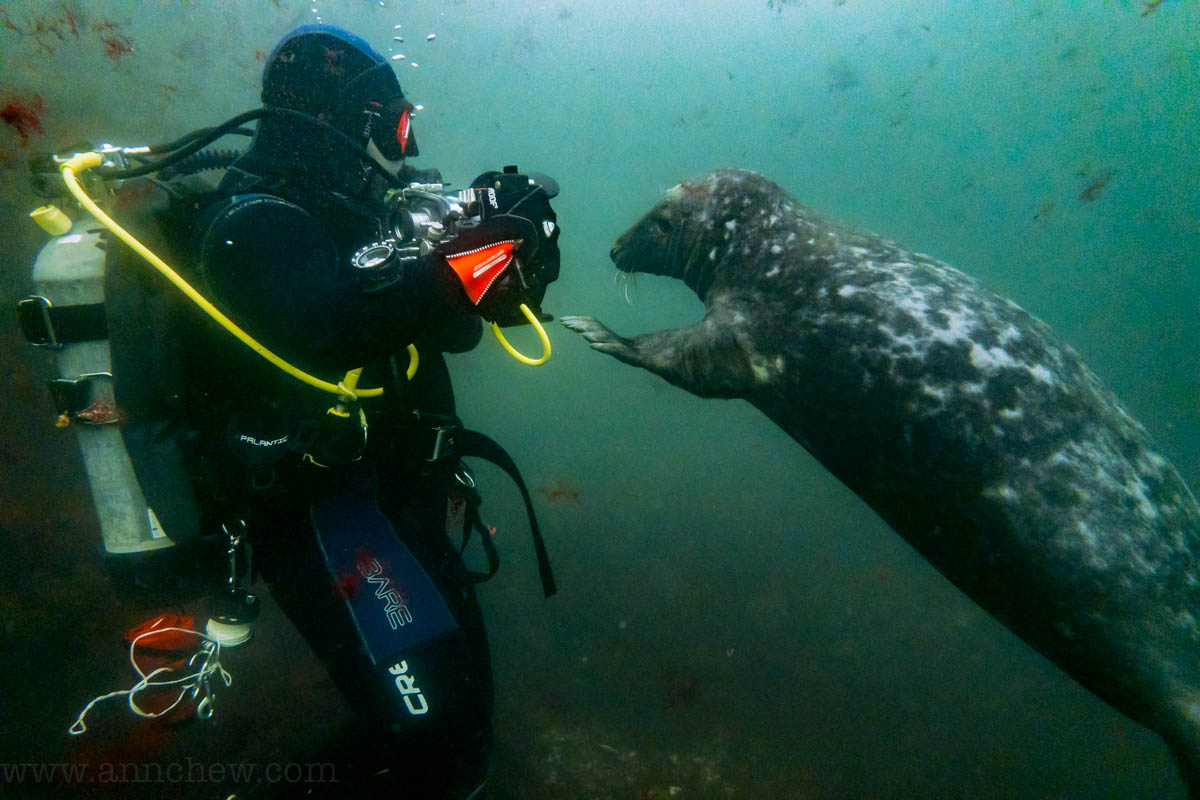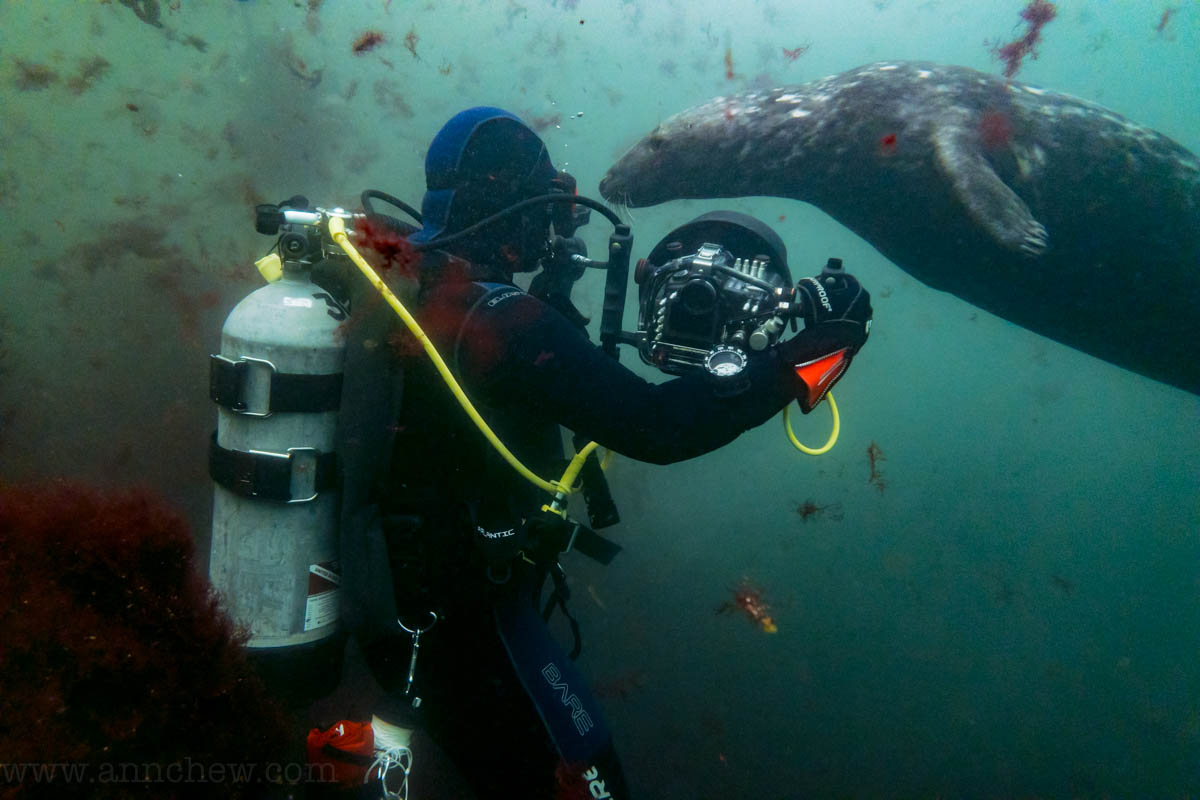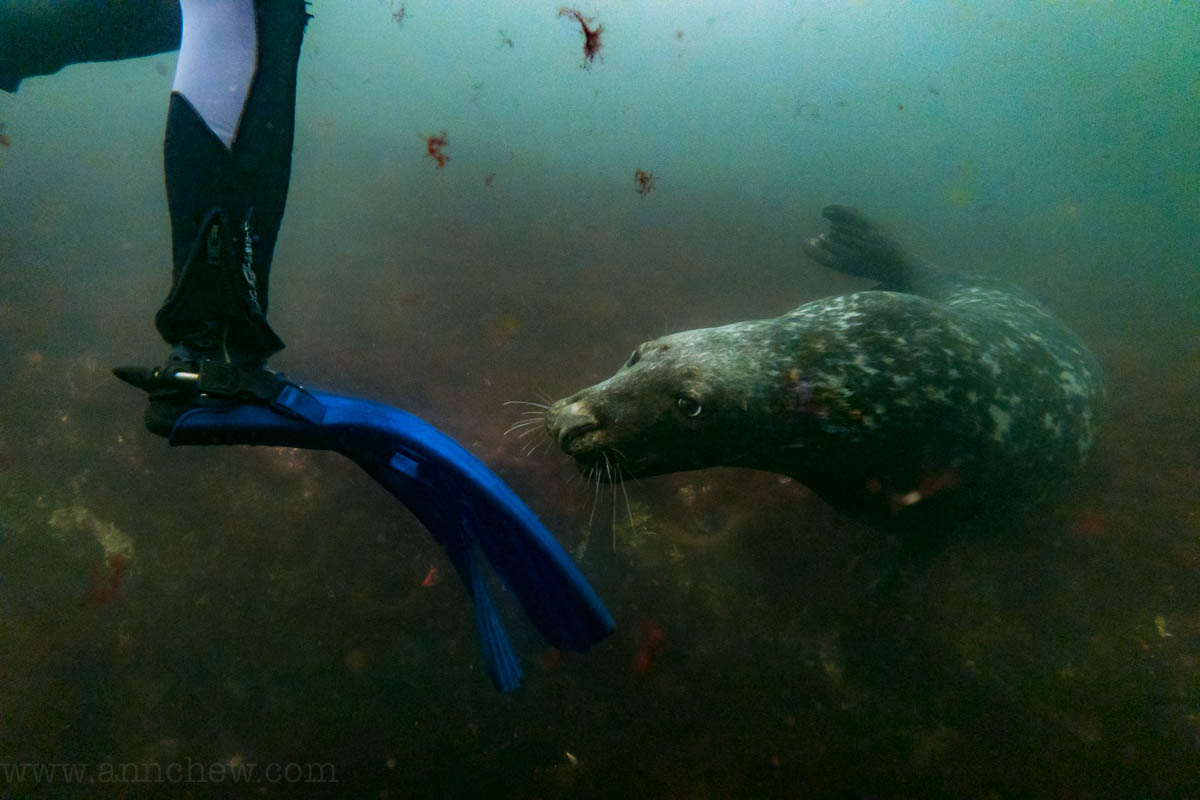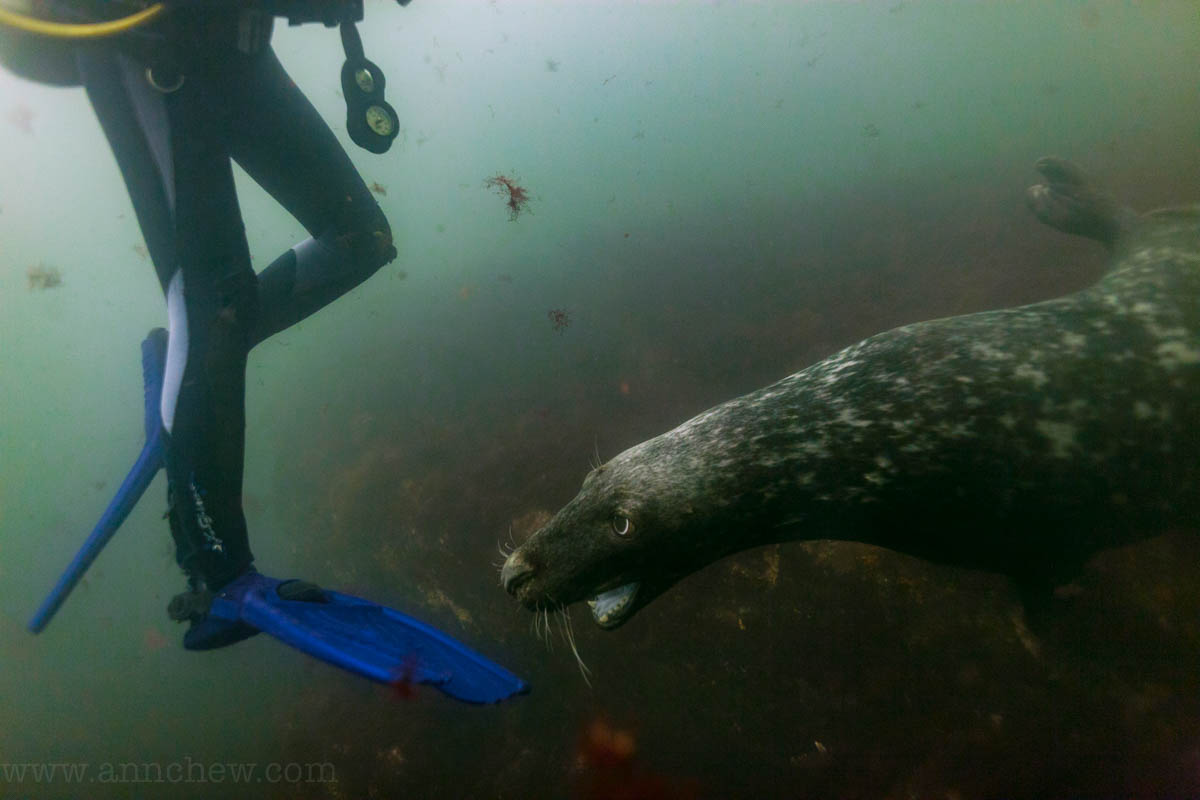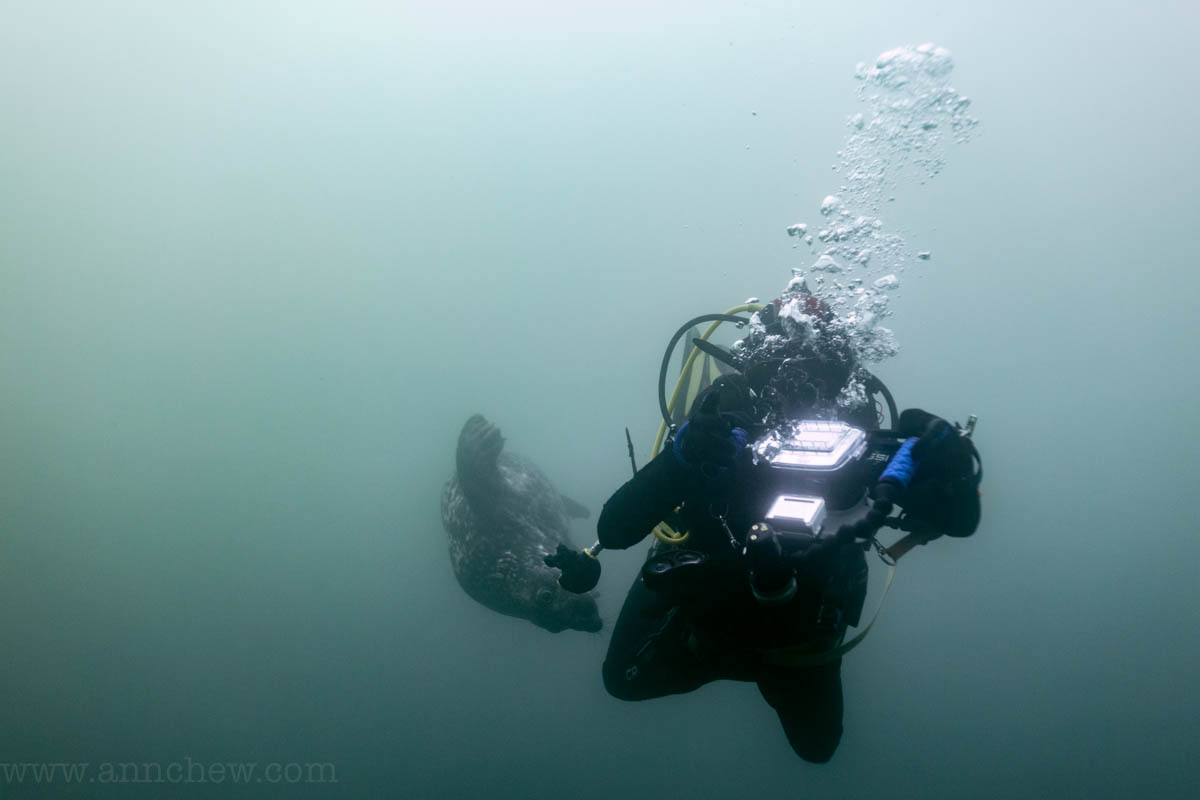 As the boat cruised towards Eastern Rocks for our second dive, dozens of blobs splayed on the rock wiggled and flopped into the ocean, to form a ring of bobbing heads. Lazy and unwieldy as they seemed they were definitely excited to see us.
The seals here were older and so apparently braver, and not at all shy to approach. They sniffed at their reflections in our cameras and masks, took a light chomp on a fin or finger, and squealed and twirled and blew bubbles as if to show off. They really are like dogs.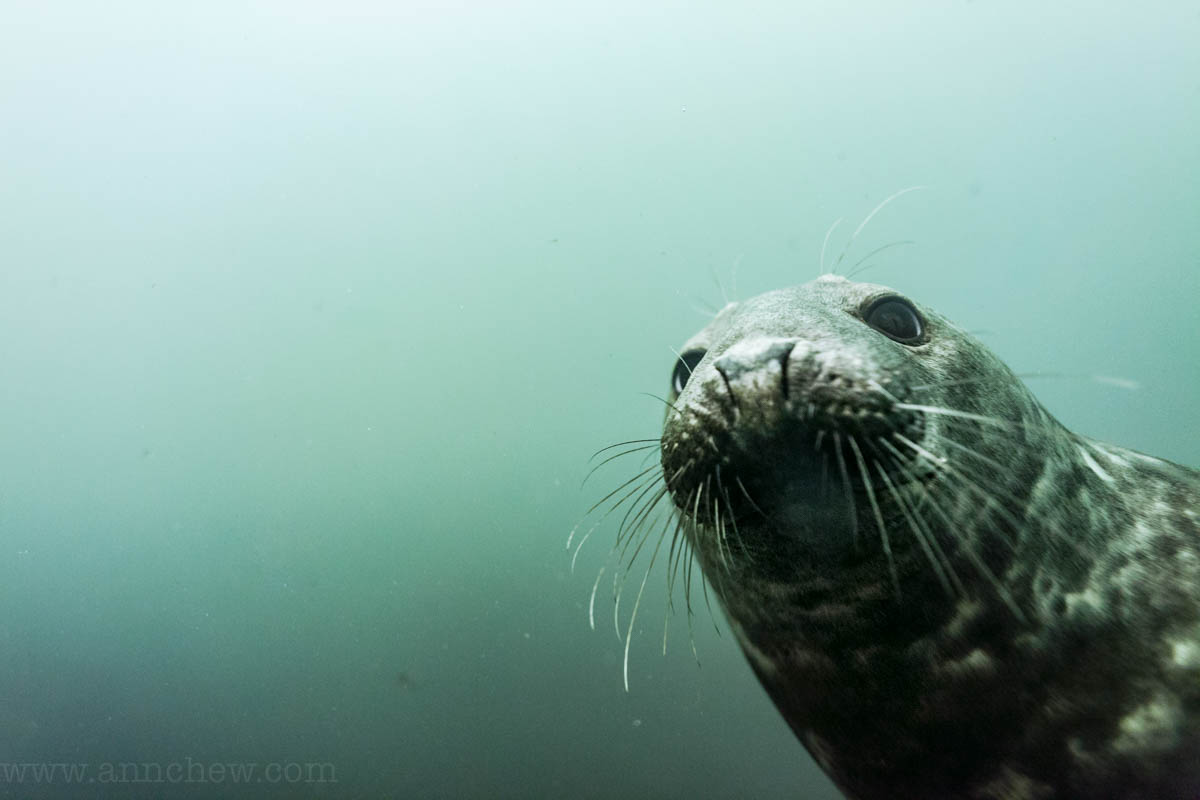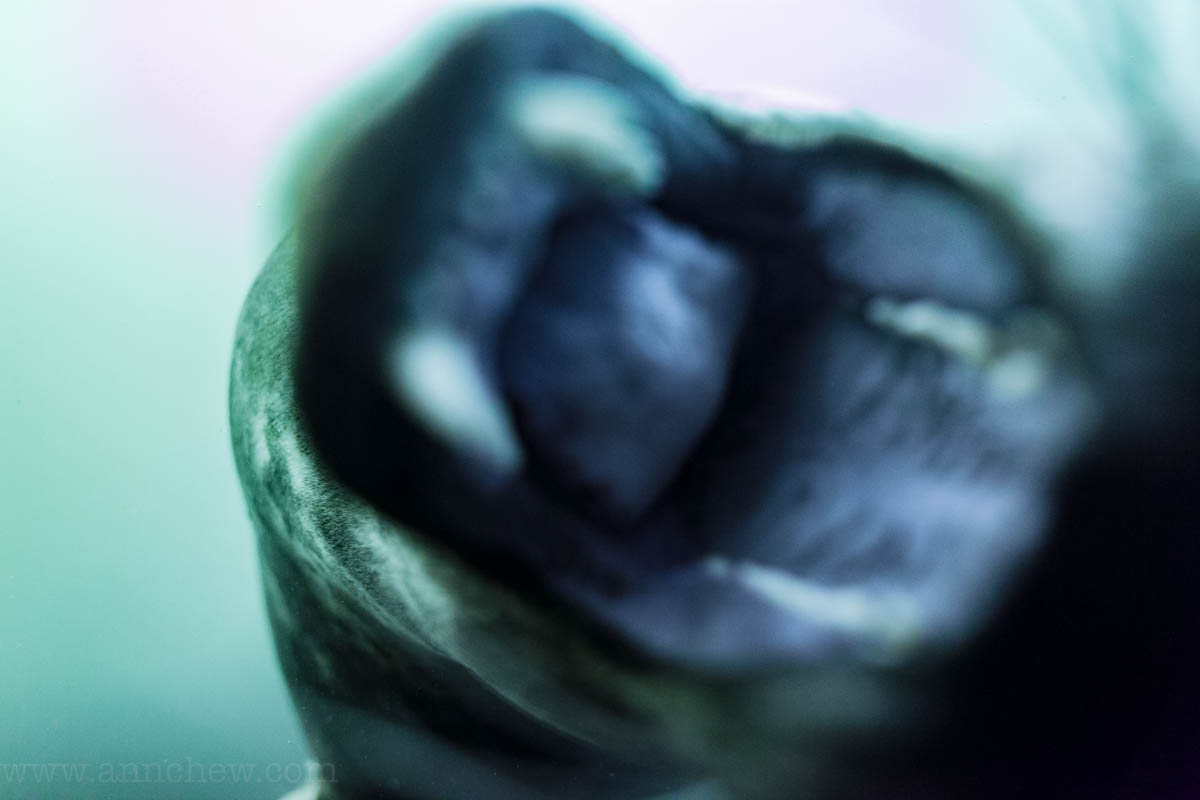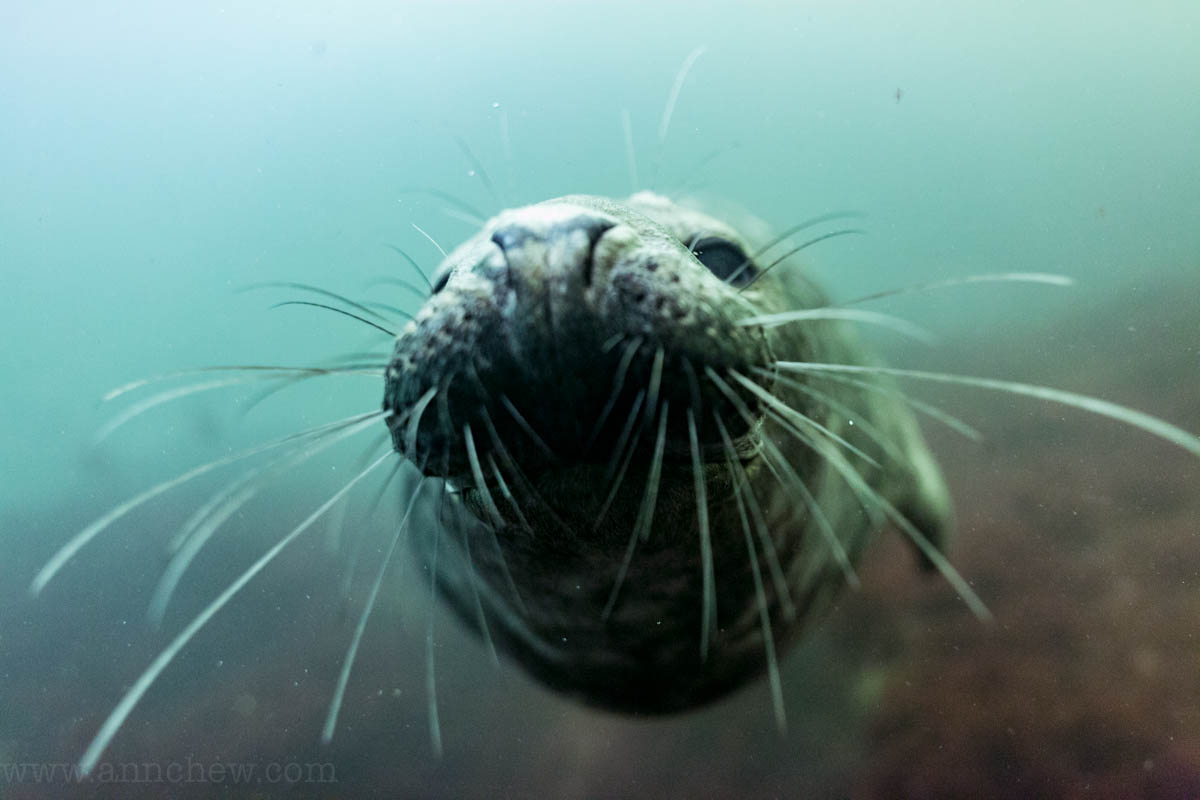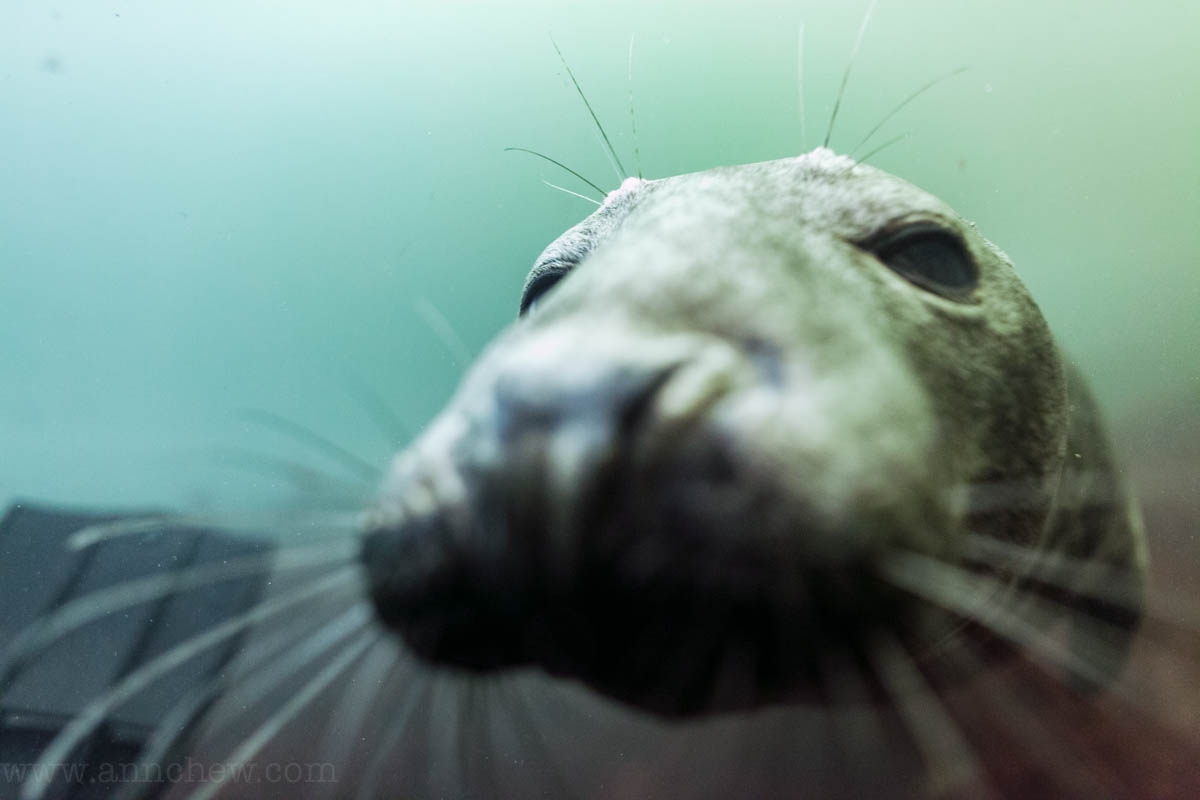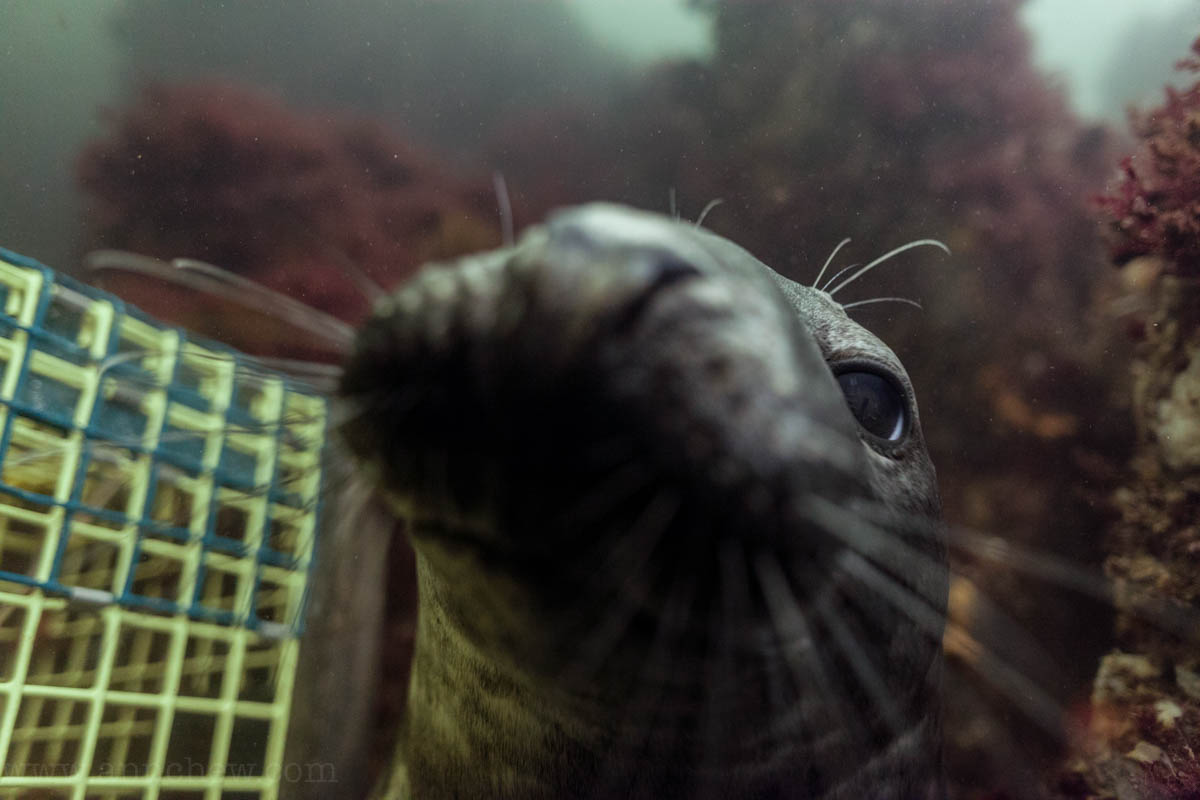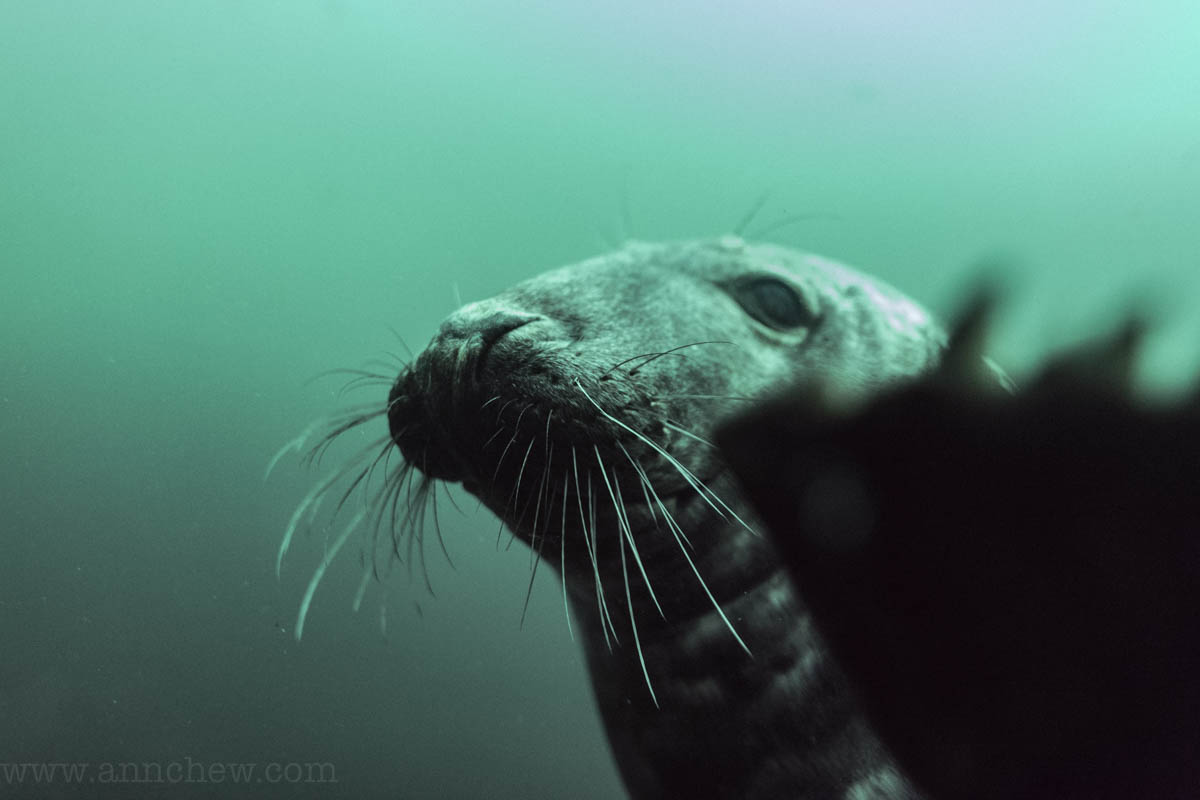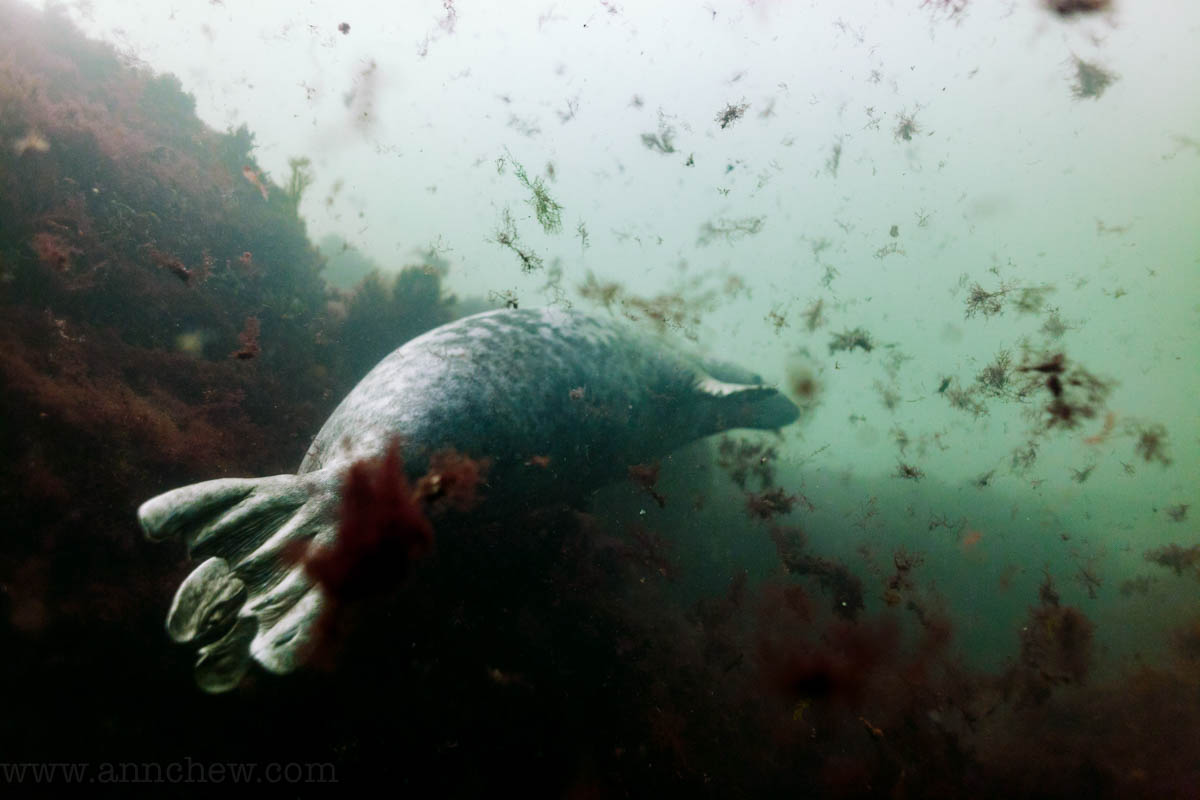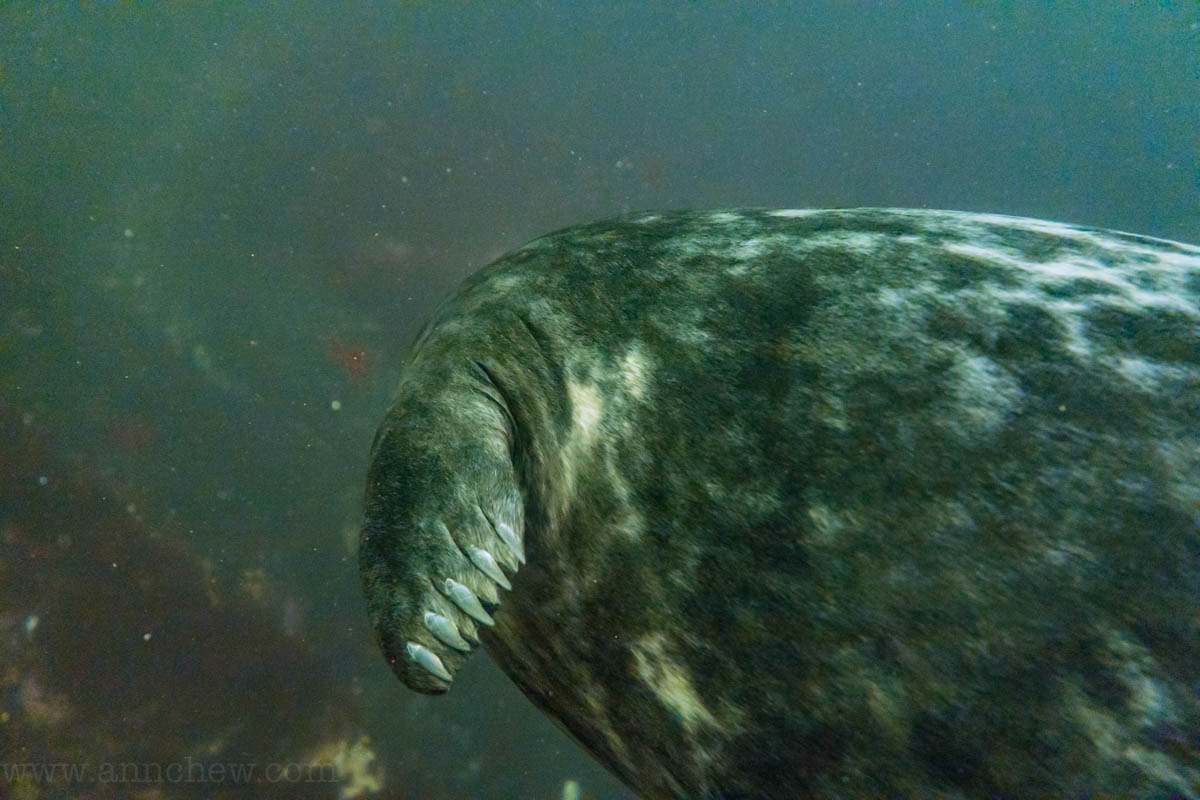 We came back pretty exhausted but so happy to have had this opportunity. Many thanks to Bob and Jeanne for taking us on this wonderful trip!