2016.12.25 Sunday
The trip's come to an end, and we're back down the Pan-American, spending one last day in the colorful port city of Valparaiso. It's a port city that's undergone a sort of pop-cultural, graffiti-fueled renaissance.
"Valpo" is a bit of a mess. But it's a lovely mess. Garbled plazas masquerade as junctions, from which one-way roads, unpaved paths, and pedestrian stairs sprawl in organically chaotic ways. They elude directions, defy gravity, and lead the bewildered tourist on a trippy ramble up and down an Escheresque universe of colorful hills.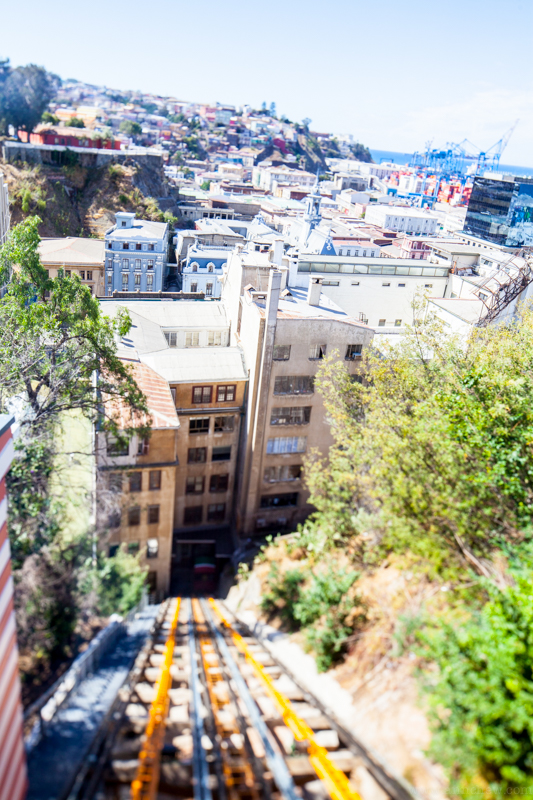 Today is Christmas, and just about everything is closed. It doesn't matter. We're here to admire the street art.
Ann unwittingly dressed to match the murals...
We walked through some grittier parts of town. The graffiti became more... graffiti-like. But here we met a street artist in action.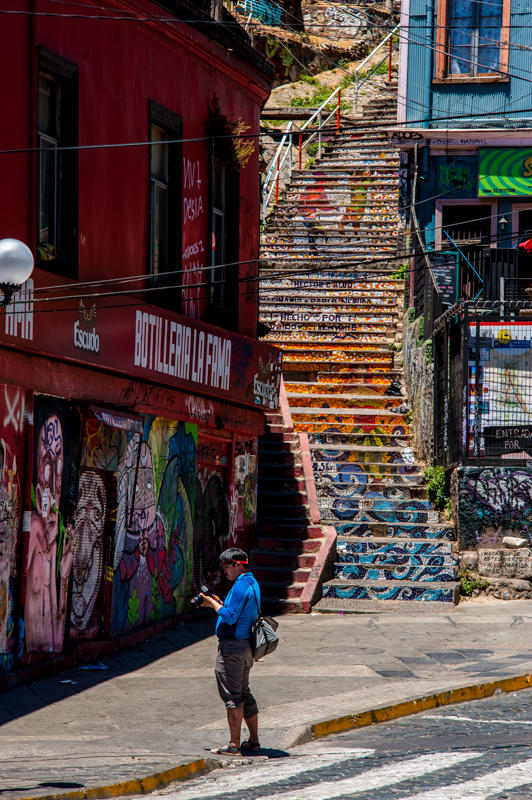 So there's the end of our first trip to South America. We did a numbers comparison with last year's trip to Iceland:
Chile by the numbers
16 days and 15 nights
~10,000 km from home
~3000 photos kept, >6000 taken
6 Calafate Sours drunk
6 guesthouses and hotels, longest stay at Alfa Aldea in Vicuña
2 60L backpacks, 1 suitcase, 2 camera bags, all carry-on
2 cameras, 4 lenses, 1 tripod, and 2 iPhones
3 guided tours: Astro, Isla Damas, and Paso de Agua Negra
4 fox encounters, too many guanacos and hares to count!
New highest elevation: 4753m (Paso de Agua Negra) and southernmost latitude: 51.7309° S, 72.4977° W (Puerto Natales).
No speeding tickets, still
In Patagonia:
53.1 miles walked, ~10,000ft elevation change
6 pairs of socks, 5 pairs of shoes (one left behind at the hotel, 2 unnecessarily towed along), 4 shirts, 2 down jackets, 4 pairs of pants, 2 pairs of sunglasses.
6 packs of ramen, 16 servings of Mountain House breakfast and dinners brought, all eaten.
1 wild mushroom foraged and tasted. Didn't die.
~1500 photos kept, >3000 taken.